This article is more than 1 year old
LinkedIn China pauses new member signups 'to ensure compliance with local law'
Doesn't say which law it's worried about (but if China is cracking down on inspirational infographics that may not be a bad thing)
LinkedIn, Microsoft's social network for professional interactions, has "temporarily paused" signups for new members in China.
"While we remain focused on our goal of creating economic opportunity for our members in China, we're temporarily pausing new member sign-ups for LinkedIn China as we work to ensure we remain in compliance with local law," says an update from the company.
"We're a global platform with an obligation to respect the laws that apply to us, including adhering to Chinese government regulations for our localized version of LinkedIn in China."
And that's all they wrote.
LinkedIn is one of the few western social networks allowed to operate behind the Great Firewall, status it is said to enjoy because it lets China's government censor posts. The Register is unaware of any change in that status, which leaves a few other possibilities for regulations that worry LinkedIn.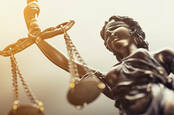 Guilty: Russian miscreant who hacked LinkedIn, Dropbox, Formspring, stole 200-million-plus account records
READ MORE
One is China's new anti-monopoly laws. The Middle Kingdom also last year passed privacy laws to protect citizens' data. Or maybe LinkedIn is in trouble under the new laws that have seen China seek data from the Hong Kong operations of social networks.
Another possibility is that investment-related content on LinkedIn has triggered China's dislike for loosely regulated lending.
Or maybe China is just over the endless recycling of homilies from TEDx talks, self-help memes, and infographics that permeate LinkedIn in the west. ®