This article is more than 1 year old
OVH data centre destroyed by fire in Strasbourg – all services unavailable
SBG2 just gone. SBG1 damaged. SBG3 at risk. SBG4 safe. Customers told to activate DR plans
Updated One of cloud provider OVH's data centres is on fire and services are severely disrupted.
An incident report posted at 2342 UTC on March 9, and updated at 0353 on the 10th, states:
We are currently facing a major incident in our Strasbourg datacentre, with a fire declared in the SBG2 building.
Firefighters intervened immediately on the spot but were unable to control the SBG2 fire.
As a precautionary measure, the electricity was cut off on the whole site, which impacts all our services at SBG1, SBG2, SBG3 and SBG4.
If your production is in Strasbourg, we recommend that you activate your Business Recovery Plan.
All our teams are mobilized alongside the firefighters.
We will keep you posted on this as soon as we have more information.
OVH's status page offers the same information. Below is how the SBG2 data center looked, and further below, we have a link to video footage of how it looks now...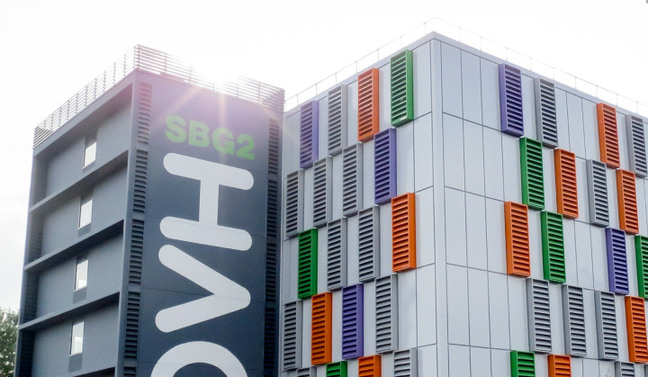 The SBG2 data centre in better days
#Strasbourg Un bâtiment de stockage de serveurs informatiques @OVHcloud_FR ravagé par un incendie #DNAinfos https://t.co/EuELb9Nux3 pic.twitter.com/MKlXDInhWP

— Antoine Bonin (@abonin_DNA) March 10, 2021
OVH founder and chair Octave Klaba spoke of the fire on Twitter.
Update 5:20pm. Everybody is safe.
Fire destroyed SBG2. A part of SBG1 is destroyed. Firefighters are protecting SBG3. no impact SBG4.

— Octave Klaba (@olesovhcom) March 10, 2021
The blaze will mean disruption for many customers, and almost certainly lead to an investigation as data centres are built to suppress fire.
Rival cloud Equinix was classy in its response.
Hope everyone is safe. Major #hugops to the #OVH team.

— Equinix Metal (@equinixmetal) March 10, 2021
This is a developing story and The Register will share more information as it comes to hand. ®
Updated to add
All the latest updates are here.