This article is more than 1 year old
Brit cybercops issue tender to rip and replace their formerly flaw-ridden CyberAlarm tool
Plus: Where did their original logo come from?
Updated Police have issued a tender to replace their CyberAlarm tool following reporting by The Register and infosec researchers revealing security flaws in the logging software.
A public tender notice revealed that the National Police Chiefs' Council (NPCC) is seeking a new supplier for what it described as the "next iteration" of the threat-logging tool network, in an apparent rip-and-replace of the existing software.
The winner of the new contract will have to build a new suite meeting the NPCC's distributed threat-logging objectives – and a slide deck included with the notice explained that this includes "migrating the current system data, members and capability to the new service."
Pervade Software, makers of the current iteration of the CyberAlarm tool, have been contacted for comment on the tender notice. Last year The Register revealed that Pervade and the NPCC were aware of security flaws in the tool – but were silently patching them while pretending to ignore researcher Paul Moore, who raised his concerns directly with the project before going public.
Some of those flaws were less serious than others but CyberAlarm's aggressive and unhelpful response to Moore, as well as attempts to gloss over his findings when The Register asked about them, fell well outside industry norms.
CyberAlarm is a police vuln-scanning tool. Its stated intention is to provide cybercops with an instant overview of current network attacks facing UK SMEs, with a secondary function being to tell businesses who deploy the tool that they're under attack. Host organisations deploy it inside a DMZ on their own networks so police can view connection types and volumes.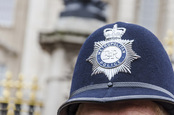 Bitter war of words erupts between UK cops and web security expert over alleged flaws in Cyberalarm monitoring tool
READ MORE
Detective chief superintendent Andrew Gould, the NPCC's cybercrime lead and "owner" of CyberAlarm, told The Register in a statement: "Due to the growing demand for Police CyberAlarm from businesses across the country, further funding for the project has been secured from the Home Office for another 12 months (2020/21) following the government's latest one-year spending review. As per procurement regulations we are required to conduct a new competitive tender to identify a supplier for the new 12-month contract."
Gould was the man who sent cease-and-desist letters [PDF] to infosec analyst Moore ordering him to stop analysing CyberAlarm because his findings were "liable to cause significant and irreparable damage to the Police CyberAlarm brand."
A CyberAlarm spokeswoman previously denied that project personnel had been telling members of the public that The Register had audited the tool and given it a clean bill of health.
Logo weirdness
The NPCC's CyberAlarm is also not the only UK infosec product under that name. El Reg spoke to Dominic Aslan, a director of Cyber Alarm Ltd. This company was registered before the police tool was launched.
Aslan claimed the NPCC's CyberAlarm project had ripped off Cyber Alarm's logo at its launch. Backing this up, he showed us a link to the Wayback Machine. Its first capture of the cyberalarm.police.uk website shows a distinctive logo with a semicircle at its centre.

Left: The Cyber Alarm Ltd logo. Right: the NPCC CyberAlarm logo at its launch in mid-2020
"Obviously, the logo is something I commissioned myself, it's not an icon I found somewhere on the web," Aslan told The Register, asserting he had commissioned it in March last year. "It's something I've paid for and therefore the copyright is my IP."
In what may be a coincidence, Aslan said Cyber Alarm Ltd traded from the domain cyberalarm.org – making it quite odd when he noticed that the NPCC had registered the domain cyberalarm.org.uk for itself.
As for wider IP issues, Cyber Alarm Ltd's director told us he was advised not to try registering CyberAlarm as a trademark because intellectual property authorities were likely to conclude it was too generic.
We have asked the NPCC's Gould to comment on the logo similarity and will update this article if he responds.
Moore told El Reg: "If the public are to trust the next iteration of CyberAlarm, the NPCC must learn from this debacle and work to rebuild their tattered reputation." ®
Updated on March 10 at 1415 GMT
A spokeswoman at the NPCC sent us a statement:
"The current procurement process was planned in the summer of 2020 but was unable to go live until the additional 12-month funding was confirmed. We only received confirmation of that funding last month. The procurement is a necessary part of the process and has no impact at all on Police CyberAlarm for our members or prospective members.
"As we have made abundantly clear to The Register previously, Mr Moore's blog posts did not review the Police CyberAlarm product and we dispute their content. His allegations have not been supported by third parties. We are happy with the current system and the current provider and have been throughout.
"We have received significant interest from large UK and international organisations who are considering how Police CyberAlarm can help them with their supply chain and customer cyber security. Police CyberAlarm has always been and remains secure, which has been confirmed repeatedly by well-respected independent external penetration testing companies, and continues to go from strength to strength. We continue to take all legitimate reports of verifiable security concerns seriously.
"The image referenced by The Register is not the Police CyberAlarm logo, and nor has it ever been. The image, which is not actually the same as the Cyber Alarm Ltd logo, had been included in certain diagrams produced by a third-party agency. The use of the Police CyberAlarm brand publicly goes back to 2018, prior to the date when Cyber Alarm Ltd began trading, and before it launched its website in July 2020 or its product in August 2020.
"We are confident that there is no infringement of any copyright, or other intellectual property rights, that may be owned by Cyber Alarm Ltd."