This article is more than 1 year old
Russia botches Twitter throttling, cripples anything with t-dot-co in the name – including Reddit, Microsoft
See, regular expressions are hard
Websites with domain names containing 't.co' were knackered in Russia today as a result of the Kremlin throttling Twitter.
In an attempt to punish the American social network, Russian telecoms regulator Roskomnadzor said on Wednesday access to the service would be slowed on the country's networks.
"In order to protect Russian citizens and forcing the Internet service to comply with the legislation on the territory of the Russian Federation in relation to Twitter, since March 10, 2021, centralized response measures have been taken, namely, the primary slowdown of the service's speed (according to the regulations)," it said. "The slowdown will be implemented on 100 per cent of mobile devices and 50 per cent of stationary devices."
Around the time of the announcement, Doug Madory, director of internet analysis at networking biz Kentik, spotted various Russian sites on the go-slow, and suggested this was down to the authorities targeting Twitter's URL shortening domain name "t.co."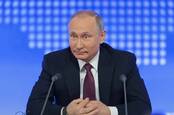 Notpetya, Olympics hacking, Novichok probe meddling... America throws the book at six alleged Kremlin hackers
READ MORE
In doing so, the filter also appears to have slowed any and all website domains containing the string "t.co", resulting in Russian citizens being held back from sites like Reddit.com and Microsoft.com – with some Russian government websites, including those of the Kremlin, also reportedly knackered. Rostelecom, Russia's largest communications provider, was also affected, we're told.
The Russian government is upset about nationwide anti-Kremlin protests by citizens in response to the poisoning and jailing of Putin critic Alexei Navalny. It last week ordered social media companies, including Facebook, Instagram, Twitter, and TikTok, to delete posts that "involved adolescents in illegal activities" and "participation in unauthorized mass events."
On Wednesday, it announced Google had paid a three-million-ruble fine ($40,700) for not removing search results that covered the "banned information."
Unrelated
Roskomnadzor made no mention of the crackdown on protest-related material on Wednesday, and instead claimed Twitter was being punished because it has failed to "remove content that incites minors to commit suicide, containing child pornography, as well as information about the use of drugs."
The regulator said it has sent Twitter over 28,000 takedown requests in the past four years and that, as of Wednesday, 3,168 pieces of content deemed undesirable were still up. As such, it said, it would "protect Russian citizens" by requiring the nation's internet networks to slow down Twitter's service. It also threatened to block the website altogether if Twitter didn't take the referenced content down.
The spat is just the latest in a long series of efforts by the Russian government to exert greater control over the internet and its content. While Russia has taken a less aggressive approach than the Chinese government – which has built a massive firewall around the country's internet and hires tens of thousands of citizens to remove content it deems objectionable – the throttling approach is a worrying sign that Russia is prepared to go further than before, especially as it feels pressure from its citizens' protests.
Although it stated that the throttling was only because of content relating to drugs, child abuse images, and suicide, no serious observer believes it is anything but a warning shot over Twitter's refusal to remove protest activity.
Worried
It was ten years ago that social media usage spurred the Arab Spring, in which citizens of a number of Middle East countries rose up and overthrew governments.
The Kremlin is determined to make sure a similar situation doesn't occur in Russia, where citizens are fed up with widespread corruption and a government spearheaded for over 20 years now by Vladimir Putin, who has repeatedly and brutally murdered opponents and critics in order to maintain his position.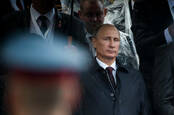 US court system ditches electronic filing, goes paper-only for sensitive documents following SolarWinds hack
READ MORE
As part of a wide range of measures aimed at imposing greater control over the internet, the Russian parliament approved new fines against online platforms that fail to delete content that the government decides should be banned. That is in addition to laws that require messaging service to share encryption keys, require VPN providers to get a state license, require companies to store information on servers based in Russia, and require search engines delete search results that the government identifies.
In terms of the efficacy of those measures, an effort to completely ban the Telegram messaging app back in 2018 was abandoned in 2020 after it proved to be technically impossible. And this most recent "t.co" debacle shows that while the Putin regime may have instituted the ability to impose nationwide controls, it still isn't very good at implementing them. ®