This article is more than 1 year old
The first rule of ERP? Don't talk about ERP: App-maker IFS reckons market has moved on
'It's something that we, as an industry, invented' but all customers wanted were end-to-end business processes
Middleweight enterprise application provider IFS is launching a cloud platform and rebuilding its applications. Just don't expect to find a standalone ERP product in there.
Despite attracting customers including military and construction biz Babcock, global booze vendor Carlsberg, and electronics giant Panasonic, IFS has sat in the middle tier of enterprise application vendors, always striving to catch up with the two market leaders, SAP and Oracle.
This week it launched IFS Cloud, a suite of tools built around API integration that eschews the established application classes of ERP, finance, HR, payroll, supply chain, and CRM.
While building the tools on top of a single data model, the approach is to offer products targeted at end-to-end business processes, rather than software industry product categories.
IFS chief product officer Christian Pedersen told The Register: "One of the things that we saw from working with customers was that increasingly they were bringing [business applications] together. What became clear was that the traditional solution categories like ERP, and Enterprise Asset Management and CRM, were not what customers ever wanted: it's something that we, as an industry, invented and brought to market. The reality is what customers are looking for are end-to-end business processes."
In IFS's thinking, those processes are based in three classes of activity: improving customer experience, getting more from employees, and increase value from assets. Traditional apps fall into those categories, Pedersen said.
"We still have all the ERP capabilities... as well as asset management and service management, but we have put a lot more focus on making sure they're connected in the way that the customers work," he said.
"It is one single solution. Where we had different packages before we basically ordered them and brought them to this next-generation platform."
IFS is encouraging customers to take a pick-and-mix approach with capabilities, linking IFS asset management with existing SAP financial applications. Through a partnership with API platform Boomi, IFS Cloud comes with pre-built connectors for SAP, for example, Pedersen said.
It was also bringing machine learning and AI, augmented and mixed reality – used by field engineers – and IoT features to the platform, he said.
IFS Cloud is on Microsoft Azure, but applications are deployed, managed, and maintained by IFS. IFS applications rely on Oracle back-end databases, which are certified to run on Windows Server, Hyper-V, and Windows Azure.
'ERP often failed and soaked up a lot of money'
Duncan Jones, veep and principal analyst at Forrester, said the enterprise application market was "crying out" for alternatives to SAP and Oracle, with IFS, Infor, Microsoft, and Epicor among the contenders.
The IFS strategy of moving away from the monolithic enterprise application products would make sense to customers, Jones said.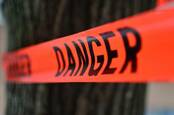 One does not simply walk into supply chain software – but Microsoft is giving it a shot
READ MORE
"ERP often failed and soaked up a lot of money. It didn't deliver what it promised to deliver, which was to get the whole of the enterprise in one database. It never worked for a number of reasons. Business application strategies are now focused on a combination of platforms, such as ones focused around customers or employees or suppliers."
With the advent of API-driven integration, and the additional option of creating UI based on a mash-up of application data, users were less wary of bringing together tools from different vendors than they were back in the days of enterprise application integration.
"We don't need to have these hard-coded integrations which fall at the slightest discomfort," he said.
Research from Forrester shows that 42 per cent of IFS ERP customers were evaluating or planning a project to replace it with another vendor. Only Infor (52 per cent) and Epicor (51 per cent) were higher.
While the shift to the cloud was a threat to these vendors, it was also an opportunity as users of other vendors, which may be much greater in number, were also looking at where to go next.
"There is the opportunity to say to SAP customers, if they're forcing you to move to S/4HANA, consider coming to us and having perhaps a better relationship as result," Jones said. ®