Chinese and American chipmakers establish regular chatfests to talk tech, trade, supply chain security
US industry groups still want Biden administration cash for local manufacturing
The Chinese Semiconductor Industry Association (CSIA) and its United States counterpart the Semiconductor Industry Association have announced the establishment of a biannual chatfest to address technical and trade-related issues.
SIAC said the group, called the China-U.S. Semiconductor Industry Technology and Trade Restrictions Working Group, "will establish a timely communication information sharing mechanism for the semiconductor industry in China and the U.S. and exchange policies on export control, supply chain security, encryption and other technologies and trade restrictions."
"In accordance with fair competition, intellectual property protection and global trade rules, the Working Group will address the concerns of the semiconductor industry in china and the United States through dialogue and cooperation and work together to establish a robust and resilient global semiconductor value chain," added SIAC.
The working groups will consist of 20 semiconductor member companies, ten appointed from each association.
The announcement of the co-op comes amid trade tensions that have seen the USA impose sanctions restricting semiconductor technology exports to China.
The collaboration acknowledges that in the world of tech all is interlinked and semiconductor technology is ubiquitous; companies and industries rely on each other's products to complete their own, regardless of geopolitics.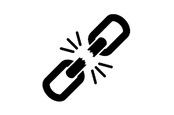 Embedded tech specialist Advantech warns component shortage will slow growth
READ MORE
While the new body shows the industry wants to collaborate, the US Semiconductor Industry Association put its name to a March 8th letter PDF] to US President Biden to fund the Creating Helpful Incentives to Produce Semiconductors for America Act (CHIPS Act), which proposes tax incentives for semiconductor manufacturing and "tax incentives for semiconductor manufacturing equipment and expenses related to domestic expansion."
The letter also calls for broad investment in semiconductors, rather than favoring "one or only a few chip-consuming industries, at the expense of many other sectors that have long relied on these components".
A narrow focus, the letter warns, "could seriously hamper online learning, telehealth and health care, delivery of food and necessities, remote work, socially-distanced social and familial connections, emergency first response, vaccine distribution, and COVID recovery, to name just a few priorities that are powered by chip enabled technologies." ®