Jailed Samsung boss accused of abusing Propofol aka 'the milk of amnesia' or 'the drug that killed Michael Jackson'
Cops probe vice chairman
Samsung's appropriately ranked vice-chairman Lee Jae-Yong, right now behind bars for bribery, concealment of criminal proceeds, and embezzlement, is being investigated for illegal drug use.
Korean news wire Yonhap reports the cops are probing claims that Lee unlawfully took Propofol at a plastic surgery clinic. The drug is illegal in South Korea unless used for strictly medical purposes.
As explained in a Harvard Medical School article undramatically titled "Propofol: the drug that killed Michael Jackson," the drug is known as the "milk of amnesia" and is used to put people under before either simple procedures or ahead of a general anesthetic.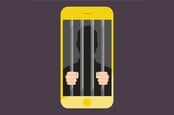 Dear team: Please work hard in 2021. I'd help, but I'm in jail. Yours, the boss of Samsung
READ MORE
It can also be abused as a sedative for those who struggle to sleep, or if you fancy feeling pleasantly dreamy and/or want to experience graphic sexual hallucinations.
Samsung says Lee only took the drug for legitimate reasons. However, it is alleged Lee was a "regular" user at another clinic. Maybe he needed a lot of plastic surgery.
At least he was taking it at a clinic: Michael Jackson's death has been widely attributed to the sex creep pop prince administering the drug himself, which is a bad idea as the Propofol is strong enough to impair breathing.
Whatever the outcome of the case, it leaves Lee with another legal headache to cure as he seeks to return to his role as Samsung's leader. ®