This article is more than 1 year old
Microsoft customers locked out of Teams, Office, Xbox, Dynamics – and Azure Active Directory breakdown blamed
Redmond says gremlin identified tho rollback is taking longer than expected
Updated Microsoft's Azure Active Directory (AAD) service broke down on Monday for at least some customers, thereby preventing affected Azure users from logging into and authenticating with the cloud giant's services.
"Starting at approximately 1915 UTC on 15 Mar 2021, a subset of customers may experience issues authenticating into Microsoft services, including Microsoft Teams, Office and/or Dynamics, Xbox Live, and the Azure Portal," Microsoft said on its Azure status page.
Other services that utilize AAD, such as Microsoft Teams, Forms, Exchange Online, Azure Kubernetes Service, Intune, and Yammer are also said by users to be affected. "Teams, Azure, the whole nine yards," as one Register reader told us.
Two hours on and counting, the problem remains. The incident recalls a similar AAD incident in September that led to a three-hour service outage.
Microsoft says engineering teams are investigating but as yet there's no estimate for when service will be restored.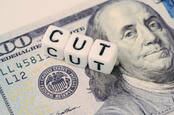 Federal Reserve falls over in massive hours-long tech outage, knocks down US inter-bank transfer system
READ MORE
Microsoft Office 365 reported that users are having problems accessing various Microsoft 365, Azure, and Dynamics 365 services, including the Service Health Dashboard. The Windows titan said the issue appears to be affecting users worldwide, though how many remains unclear.
At 2111 UTC, Microsoft said,"We've identified an issue with a recent change to an authentication system. We're rolling back the update to mitigate impact, which we expect will take approximately 15 minutes."
If only it were that simple. Shortly after that, Microsoft warned, "The process to roll back the change is taking longer than expected. We'll provide an ETA as soon as one becomes available." ®
Updated to add at 0245 UTC, March 16
Microsoft reckons it's on the mend, and most services should be returning to normal.
"We have completed rollout of a fix addressing the Azure Active Directory underlying cause, mitigating impact to Azure Active Directory and the Azure Portal," the software colossus said just a few minutes ago.
"Some customers may be seeing preliminary signs of recovery.
"At this time, a subset of Azure services may be experiencing residual impact due to downstream impact to Azure Storage and Azure Key Vault services. These services are continuing to pursue recovery actions."
Bootnote
Microsoft unfortunately scheduled, at best, one of its twee little tweets about its online services to go live during today's outage. That post was quickly deleted when Microsofties realized the optics here weren't good. "Could this be your next Microsoft Teams background?" the software giant asked, with the classic Windows XP background, the one with the green hills, as the suggestion.
At the moment, a poorly lit empty conference room is about right for Teams.