This article is more than 1 year old
US govt indicted me because I make privacy tools, says crypto-chat app CEO accused of helping drug smugglers
Sky Global's Jean-Francois Eap denies any wrongdoing
The CEO of Sky Global – which sold encryption chat software with customized smartphones – has come out fighting after Uncle Sam charged him with knowingly assisting the international drug smuggling trade.
"The indictment against me personally in the United States is an example of the police and the government trying to vilify anyone who takes a stance against unwarranted surveillance," Jean-François Eap, of Canadian-based Sky Global, said in a statement following the indictment announced on Friday.
"It seems that it is simply not enough that you have not done anything illegal," Eap continued. "There is no question that I have been targeted, as Sky Global has been targeted, only because we build tools to protect the fundamental right to privacy. The unfounded allegations of involvement in criminal activity by me and our company are entirely false."
Those allegations are serious: one count of racketeering conspiracy, which carries a maximum sentence of life in prison; and a second count of conspiracy to distribute controlled substances – including heroin, cocaine, and methamphetamine – which also comes with a life-in-prison maximum sentence. The Sky Global website has also been seized.
The US government claimed Eap and a former distributor of the company's devices, Thomas Herdman, "knowingly and intentionally participated in a criminal enterprise that facilitated the transnational importation and distribution of narcotics through the sale and service of encrypted communications devices."
Or, in other words, it is alleged they not only knew that the hardware and encrypted communications software Sky Global provided was being used by the drug smuggling trade to stop the cops from listening in on their conversations, but it actively helped their customers to evade surveillance knowing what they did was illegal.
According to the Dept of Justice, "Sky Global installs sophisticated encryption software in iPhone, Google Pixel, Blackberry, and Nokia handsets. Sky Global device users communicate with each other in a closed network, and Sky Global routes these communications through encrypted servers located in Canada and France." Indeed, the Canadian biz installed its subscription-based end-to-end encrypted chat software Sky ECC on handsets modified to disable their microphones, cameras, and GPS.
Uncle Sam's prosecutors added that the biz provided a "guarantee" that messages "stored on its devices can and will be remotely deleted by the company if the device is seized by law enforcement or otherwise compromised," as evidence of complicity.
Phantom toll booth
The US government doesn't appear to have the same kind of direct evidence it used to put away the CEO of a similar company, Phantom Secure, back in 2018, however. In that case, CEO Vincent Ramos himself was recorded saying that it was "totally fine" to send a message that explicitly referenced drug smuggling (the message was "sending MDMA to Montreal") and he was caught telling undercover agents that his phones were used for drug trafficking.
The Feds also persuaded a former cartel member, and Phantom Secure customer, to testify against Ramos; all of which resulted in him lodging a guilty plea and receiving a 20-year sentence.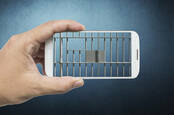 CEO pleads guilty of conspiring with drug cartels to sell them stealthy Blackberrys
READ MORE
In the case of Sky Global, the US government claims Eap learned from the Phantom Secure case and so "instituted an 'ask nothing/do nothing' approach toward its clients shortly after the takedown of Phantom Secure. This policy allowed for Sky Global to claim plausible deniability from the activities of their clients that they knew - or had reason to know - participated in illegal activities, including international drug trafficking."
As a result, the case appears to be built around messages that European law enforcement managed to obtain earlier this year. Last week, investigators in Belgium, France and the Netherlands announced they had circumvented Sky's security and encryption which allowed for "the continuous monitoring of the criminal use of the Sky ECC communication service tool... [that] has provided invaluable insights into hundreds of millions of messages exchanged between criminals."
That led to a "large number of arrests" of people within organized crime groups as well as the seizure of "thousands of kilograms of cocaine and methamphetamine, hundreds of firearms, and millions of Euros."
Crack team
That swoop follows the infiltration of a similar platform, EncroChat, last year, indicating that there is clearly a dedicated investigative team working on encrypted chat platforms they suspect are being used by criminal gangs.
A number of mobile phones were seized earlier this year that contained the Sky ECC software and investigators started from there. The authorities estimate that roughly 170,000 people worldwide use the software to send three million messages a day. Investigators said the company "has its own infrastructure and applications and is operated from the United States and Canada, using computer servers based in Europe."
Sky Global and its Sky ECC software effectively created a closed encrypted network, the US Dept of Justice said. It claims Sky Global "generated hundreds of millions of dollars providing a service that allowed criminal networks around the world to hide their international drug trafficking activity from law enforcement." The result, said acting US Attorney Randy Grossman, is "the deadliest drug epidemic in our nation's history."
According to reports, before the Sky Global website was taken down, it denied any connection to the European investigation and instead blamed "disgruntled" former distributor Herdman for setting up a fake, and insecure, version of the Sky ECC app.
In his statement, Eap denied any connection to organized crime: "I do not condone illegal activity in any way, shape or form, and nor does our company.
"We stand for protection of privacy and freedom of speech in an era when these rights are under increasing attack. We do not condone illegal or unethical behavior by our partners or customers. To brand anyone who values privacy and freedom of speech as a criminal is an outrage. In the coming days, my efforts will be focused on clearing my name of these allegations." ®