This article is more than 1 year old
Beijing pressures Alibaba to offload media assets, including Hong Kong's top newspaper
South China Morning Post's ownership up in the air as HK democracy erodes further
The Chinese government has asked Alibaba to give up some of its holdings, including Hong Kong's top English daily newspaper The South China Morning Post.
Numerous reports say the request comes amid governmental concerns that the e-commerce giant has amassed undue influence over media and China in general. The company has assets across many sectors, including retail, media, technology and fintech to name a few.
Alibaba's other media assets include the microblogging website Weibo, streaming platform Youku Tudou, entertainment company Huayi Brothers, video-sharing site Bilibili and a stake in the state-owned China Business Network. The company reported a whopping 902 million mobile monthly active users generating $33.9bn of sales in Q4 2020.
Alibaba announced it would purchase the Post for US$266m cash in December 2015. The newspaper was founded during British colonial rule in 1903 and operated without a paywall following its acquisition by Alibaba until August 2020.
Following the purchase, Joseph Tsai, executive vice chairman of Alibaba Group gave an interview about the publication and described it as "uniquely positioned because from the vantage point of Hong Kong you can cover China very well."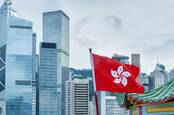 Hong Kong teases tech to track residents as they move past QR codes
READ MORE
"It is not just for expats or senior executives or companies in Hong Kong, but it is for anybody who cares to know more about China and to understand China - whether you are in New York City or London or Sydney or anywhere where English is spoken, the content of SCMP should be available."
This isn't the first time Beijing has curbed Alibaba. In mid-2020, regulators stepped in as scandalous posts about Alibaba's C-suite execs started going missing from Weibo.
China also stopped the float of Alibaba's financial services arm the Ant Group, after which Alibaba co-founder Jack Ma mysteriously went silent for three months.
Beijing's latest actions follow changes to Hong Kong's electoral laws last week, which effectively make it impossible for members of pro-democracy parties to be elected to public office. The new laws were described as an "improvement". ®