This article is more than 1 year old
Citrix preps 'Project Bifrost' to make cloud-to-cloud moves a rainbow ride
Offline access for Virtual Apps and Desktops also in the works
Citrix is planning to make its Virtual Apps and Desktop Service (CVADS) more portable under an effort called "Project Bifrost."
The Register understands that Project Bifrost will let users package their CVADS rigs so they can be moved among clouds. While migration and disaster recovery are obvious uses for the project, Citrix hopes it also improves portability so that customers can pick and choose between different clouds, and easily move to new cloud regions.
Citrix is mindful that its customers sometimes like to make cloud-to-cloud migrations between different providers, to chase either lower latency or costs.
Project Bifrost is already in preview (and yes, the name is intended to invoke Norse mythology, in which the Bifrost is the rainbow bridge between Asgard and Midgard. It's unclear if Citrix sees itself as the deity Heimdal, who protects the bridge.)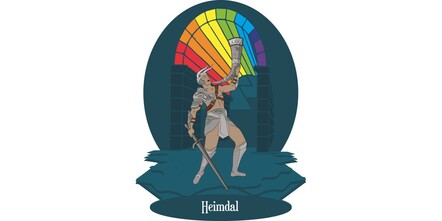 Heimdal and the Bifrost ... Click to enlarge
But we digress. Another work in progress down Citrix way is called "Project Shield" and will aim to provide ongoing access to CVADS even if a user is offline.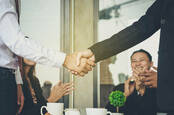 Citrix must Wrike what it sees because it's buying project management outfit for $2.25bn
READ MORE
The Register understands Project Shield will cache apps and desktops locally, along with a token that determines how long access will be possible. Citrix knows it has a challenge to strike a balance between convenience and security, as if the token has a long shelf-life it would be a target for abuse.
Some details of Project Shield have been published here. It appears the effort re-purposes Citrix's remote access, CVAD, and Cloud Connector technologies.
Another change in the offing will see allow customers to pay for Citrix-on-Azure with Azure subscriptions but run on instances managed by Citrix.
Other goodies in the works include a virtual version of Citrix's SD-WAN, plus easier migration from Citrix-on-vSphere to CVADS in a cloud.
Project Shield should see the light of day late in the first half of 2021. ®