Of course Linode would say Linode is a cloud-hosting hotshot, but it also says its AMD hardware beats Intel's
[Insert benchmark disclaimer here] but the tl;dr is 'shop around'
Amid the sound of public clouds tumbling earthwards comes a report that puts AMD chips ahead of Intel in the cloud CPU benchmark arena.
The report by Cloud Spectator and released by Philadelphia-based "alternative" cloud hosting provider Linode found – quelle surprise – that Linode came out on top in most categories versus cloud rivals and AMD's silicon trounced Chipzilla's in testing.
Conscious of the seemingly infinite number of configurations on offer from the various public cloud providers, Cloud Spectator used two groups of virtual machines (VMs). The first group were 1-CPU VMs running in a shared CPU environment and a second used 4-CPU VMs with dedicated CPU cores.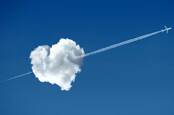 Linode ponders adding Windows servers to its fluffy clouds of Linux-only boxen
READ MORE
The former is representative of a (relatively) inexpensive shared plan, where performance might be hit by what Cloud Spectator called "noisy neighbours". The latter are generally pricier, but should enjoy more consistent performance.
Starting with the shared VMs, more interesting was the choice of CPU. Against Linode's AMD EPYC 7542 CPU were a variety of Intel Xeons: an E5-2676 v3 from AWS, an E5-2673 v4 from Azure, a Gold 6140 from DigitalOcean and a 2.20GHz model from Google. The configuration for the shared CPU VMs all featured 1 CPU and 2GB RAM and between 50 and 128GB of storage (premium SSD for Azure, local for DigitalOcean and Linode, EBS for AWS, and so on).
As one would expect, pricing varied wildly: from $10 a month for Linode and DigitalOcean to $37 for Azure.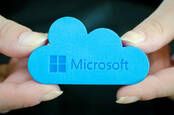 Microsoft customers locked out of Teams, Office, Xbox, Dynamics – and Azure Active Directory breakdown blamed
READ MORE
The benchmarks must make sobering reading for Intel fans. Linode's AMD hardware thrashed the Intel-based competition in GeekBench5, notching up 1,007 in the average multi-core test. Trailing the pack was Azure at 351.
The storage rankings for shared VMs had DigitalOcean and Linode fighting it out for the top spot in benchmarks including average read and write IOPs, while the bigger players, such as Azure and AWS, mostly lagged some distance behind.
More interesting still were the results from the dedicated CPU testing, which pitted Linode's AMD EPYC 7542 against AWS's Xeon Platinum 8124M, Azure's 8168 and DigitalOcean's Xeon Gold 6140. Each VM was equipped with 4 CPUs and 8GB RAM and between 50GB to 512GB of storage. The price per month started at $60 for Linode's VM and went up to $189.92 for Azure's.
Things were a bit tighter in this head-to-head: Linode's AMD-based VM scored 2,509 on GeekBench5's average multi core test, although Azure put in a much better showing with a second-place score of 2,227, a hair ahead of AWS's 2,187.
Not so different were the storage benchmarks, which had Linode and DigitalOcean once again battling for the top spot while the larger players, such as Azure and AWS, trailed some distance behind.
The report made for interesting reading, certainly when considering AMD or Intel cloud silicon. While benchmark data must always be taken with a pinch of salt, there were clear cost and performance benefits to be had by shopping around, particularly as companies tiptoe into a multi-cloud world.
And, as Microsoft's woes last night and AWS's recent US-EAST-1 whoopsie demonstrated, "big" does not necessarily mean "better". ®