This article is more than 1 year old
Google halves Android app fee to 15% for lower-earning devs... who aren't responsible for majority of revenue anyway
Epic Games CEO slaps PR move ahead of court case
Come July 1, 2021, Google will reduce the service fee it charges Android developers from 30 per cent to 15 per cent, though only on the first $1m in Google Play revenue.
Sameer Samat, VP of product management at Google, described the policy change as an effort to help software developers build sustainable businesses. "We believe this is a fair approach that aligns with Google's broader mission to help all developers succeed," he said in a blog post.
Earlier today, The Register reported that a fee reduction was under consideration in South Korea. Samat's post makes it clear that the financial rule revision applies globally.
Google's change of heart follows a similarly structured fee abatement by Apple last year and lawsuits filed recently in the US, the UK, and Australia by Epic Games against both Apple and Google over their app store commissions and restrictions.
"Apple and Google demand that game developers use their payment processing service, which charges an exorbitant rate of 30 per cent," Epic Games said in its announcement of its lawsuit in Australia. "Apple and Google block developers from using more efficient payment methods such as Mastercard (including Apple Card), Visa, and PayPal, which charge rates of 2.5 per cent to 3.5 per cent, and therefore prevent developers from passing the savings on to customers."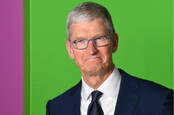 Apple to halve commission for developers turning over up to $1m in sales via App Store
READ MORE
While the 30 per cent cut of app revenue has been the norm since Apple popularized the App Store distribution model in 2008, Google asked for only a 5 per cent commission from Chrome apps distributed through its Chrome Web Store, launched in 2013. Having not found that business to be particularly remunerative or popular, Google stopped distributing Chrome apps in 2017 and discontinued the Chrome Web Store payments system, leaving the door open for third-party payment systems.
Google's Android revenue concession also arrives in the wake of federal and state antitrust lawsuits against the company and iOS app makers banding together to lobby against Apple's platform limitations. In 2018, the European Union concluded Google had abused its control over the Android platform and fined the company €4.3bn ($5bn) for forcing hardware makers to pre-install Google apps in order to access the Google Play app store.
A PR move – follow the money
Tim Sweeney, CEO of Epic Games, dismissed the fee reduction as a public relations ploy.
"It's a self-serving gambit: the far majority of developers will get this new 15 per cent rate and thus be less inclined to fight, but the far majority of revenue is in apps with the 30 per cent rate," he said via Twitter. "So Google and Apple can continue to inflate prices and fleece consumers with their app taxes."
According to app analytics biz Sensor Tower, iOS app makers earnings less than $1m account for 97.5 per cent of publishers but only 4.8 percent of the $59.3bn in the Apple App Store revenue between January 1 and October 31, 2020.
So as a portion of overall revenue, commission reductions for lower-earning publishers aren't likely to have much impact on the total fees collected by either Apple or Google.
Samat says 99 per cent of Google Play developers earn less than $1m annually but did not disclose how their earnings related to total Google Play revenue.
In a free market, Sweeney said, rates would be much lower due to competition. ®