Google may slash Play developer fees in South Korea
Reportedly dangles same deal as Apple's for smaller devs, in one of the few markets it doesn't utterly dominate
Google's South Korean limb is reportedly on the cusp of slashing the cost of selling apps on its Play store.
Local newswire Yonhap reports that the ads and search giant has told an inquiry into app stores run by a parliamentary committee on science and technology that it will drop developer fees from 30 percent to 15 percent – but only for developers with up to $1m in annual app revenue.
Apple adopted exactly that policy in November 2020, not long after Epic Games threw an epic tantrum about Cupertino's charging regime and Google's plan to force developers to use Play and its payment service for all in-app transactions.
Google, however, has held firm on that stance, even as South Korea and Australia run inquiries into app stores' impact on the economy.
If Yonhap's sources are accurate, Google could be about to change its tune.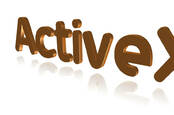 South Korea kills ActiveX-based government digital certificate service
READ MORE
It may, however, be wrong to conclude that doing so in South Korea is a sign of wider change. The Register suggests that analysis because South Korea is one of very few countries in which Google has serious competition: local search outfit Naver has around fifteen percent market share (Microsoft has similar challenges, as local outfit Hancon has around 30 percent of the office suite market).
Cutting fees in South Korea would be one way to show local authorities that Google is not quite the Big Bad it's often made out to be. Or if it's a harbinger of global change, Google's clearly felt enough heat that it feels the need to match Apple.
Alphabet, Google's parent company, won $186bn of revenue in FY 2020. Apple won $274bn. Halving some developer fees won't make a huge dent in either number, for either company. ®