This article is more than 1 year old
Apple's app transparency rules: Google's privacy labels for Chrome and Search on iOS highlighted by DuckDuckGo
Google reveals how much personal data' collected in Chrome, Google app. 'No wonder they wanted to hide it'
Google's Apple-mandated privacy labels for its Chrome and Search apps on iOS have drawn criticism from tiny search rival DuckDuckGo, which tweeted "no wonder they wanted to hide it."
Apple now requires all App Store developers to label their apps to inform users of what data they collect. This has been mandatory since December 8th last year, but only when an app is updated.
Mysterious delays in Google's app updates soon ensued – though the company said in January that: "As Google's iOS apps are updated with new features or to fix bugs, you'll see updates to our app page listings that include the new App Privacy Details. These labels represent the maximum categories of data that could be collected — meaning if you use every available feature and service in the app."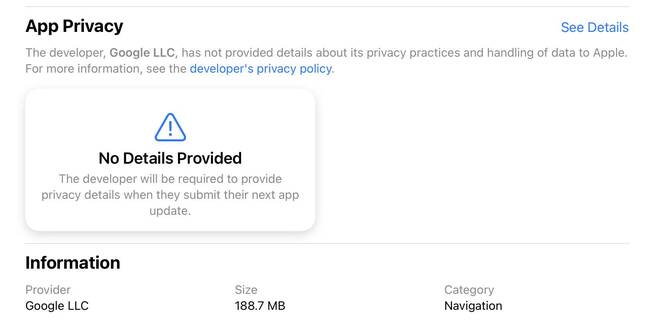 "No details provided": some Google apps, like Maps, have yet to receive an update since Apple mandated privacy labels
But updates have gradually been rolling out, complete with privacy labels, though at the time of writing there were still important apps like Google Maps which stated "no details provided" (see above.)
Google has now updated both its Chrome web browser and its standalone Search app – and the list of labels is indeed a long one.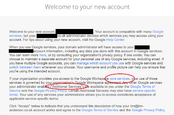 Dutch government: Did we say 10 'high data protection risks' in Google Workspace block adoption? Make that 8
READ MORE
There are 19 categories of data that Google reported "may be collected and linked to your identity" in Chrome, and twice that number in Search, though the same type of data (such as Location) is listed multiple times such as under Analytics, Personalization, and Third-Party Advertising. Data listed includes location, search and browsing history, contact information, photos, video, audio, and "product interaction."
Note that the fact data is listed does not tell you exactly how it is used. For that, users should consult Google's massive privacy policy.
Apple publishes privacy labels for its own apps here – including its own browser Safari, which shows 13 categories of data collected, although only six of these are "linked to your identity."
In Google's case, all the data has been listed under the heading "Data linked to you." Firefox has come out better than either browser in this respect, with just four categories of data "linked to you" and three further ones "not linked to you."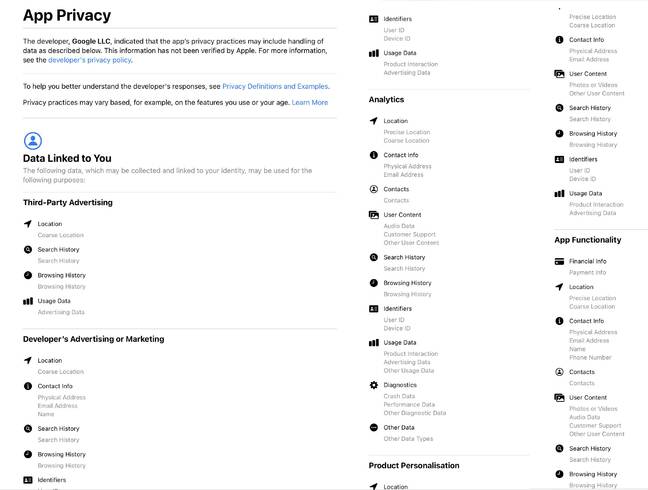 Google's privacy labels for its Search app on iOS: keep scrolling
DuckDuckGo also has an app for iOS and its privacy labels include just two categories of data, both under the heading "Data not linked to you." This, no doubt, explains why the privacy-focused browser vendor tweeted yesterday that "after months of stalling, Google finally revealed how much personal data they collect in Chrome and the Google app. No wonder they wanted to hide it."
Will these labels have any impact on app usage? Google has a weaker position on iOS than it does on Android, as you would expect, since Apple points users towards its own Safari browser and Apple Maps, and even Chrome has to use the Safari browser engine.
Google Maps is a popular app though, and we have a hunch that since the privacy details appear below the fold when you find an app in the Store, it will not make much difference to usage. There is also the problem that understanding how personal data is used is something which even government-backed researchers find challenging. ®