Rupert and Zuck, sitting in a tree, P-A-Y-I-N-G
Facebook signs deal to send cash to News Corporation's Australian mastheads and Fox News wannabe
Facebook and Rupert Murdoch's News Corporation have struck a deal under Australia's laws that require The Social Network™ to either send money to local news publishers or face the prospect of being dragged into an arbitration process.
News' announcement says four of its paywalled titles will be covered by the new deal, along with its free news.com.au site and some suburban newspapers.
Sky News Australia, which looks at the world through lenses very similar to those used by Fox News in the USA, has also done a deal with Facebook.
News Corp is Australia's dominant newspaper publisher. The nation's largest media conglomerate, Nine Entertainment, is reporting that it is also close to a deal with Facebook.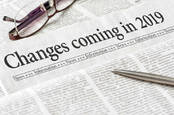 First Australia, maybe Europe, now America mulls effort to potentially make Google, Facebook pay for news
READ MORE
News of the deal(s) is significant because Australia's News Media Bargaining Code shifted from a blanket requirement for Google and Facebook to negotiate with local media to an arrangement whereby the government hopes that digital giants make "a significant contribution to the sustainability of the Australian news industry through reaching commercial agreements with news media businesses." If such contributions were not made, Australia reserved the right to send the likes of Facebook and Google into an arbitration process that would eventually see them cough up for the right to feature news links on their platforms.
With Facebook making a contribution that News said "will have a material and meaningful impact on our Australian news businesses", the "significant contribution" test appears to have been well and truly satisfied.
Your correspondent believes two matters remain unresolved.
One is evidence that News Corporation, and those who have signed for money from Google, spend the cash on the kind of public interest journalism Australia's policy was designed to promote.
The second is the amounts of cash changing hands. The Register is keeping an eye on Australian media operations financial statements in an attempt to divine that number. However most Australian listed companies report just twice a year, so it will likely be August before such evidence emerges. ®