This article is more than 1 year old
Capita: We're creating a 'Portfolio' division to house all the stuff we don't want
Welcome to the Great Fire sale of old London town
Corporate pantomime baddie Capita is again carving up its operations, creating specific divisions for private and public sector customers and a third that will house non-core businesses it wants to sell.
The restructuring plan was outlined alongside financial results for calendar 2020 which, although in line with expectations, showed the extent to which the pandemic has decelerated Capita's multi-year turnaround efforts. Revenue crashed 10 per cent to $3.3bn from £3.67bn in fy'19, but pre-tax losses narrowed to £49.4m from £62.6m.
In yet another twist for Capita - as part of CEO Jon Lewis's three-year blueprint to convert loss-making sales into something more sustainable - the company will create three units, including Capita Public Service (CPS), Capita Experience and "Portfolio". The latter will be an "enlarged portfolio of non-core businesses we intend to exit in due course; and a smaller overhead, generating additional long-term savings," said Lewis.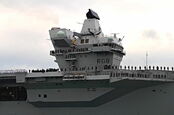 Just let this sink in: Capita wins 12-year £1bn contract to provide training services to the Royal Navy and Marines
READ MORE
This, he said, represents the next phase of the transformation at Capita - which hasn't grown revenues organically since 2015, a year when its share price peaked at a record high of 795.17p and has fallen ever since. It is currently trading at 46.57p.
CPS will "integrate and simplify" the products and services currently spread across four divisions, Capita said. We asked the company which units are being consolidated, as it did not specify in its results blurb. Capita did say the fastest-growing areas of the UK government included business process and tech-enabled services, so it is safe to say they will be kept. The unit is expected to turn over pro forma revenue of £1.2bn.
The Experience unit will pull together services from three existing divisions to create "frictionless customer experiences" for blue chip clients, as Capita put it Proforma revenue for this part of the business is expected to be £1.3bn.
As for Portfolio, Lewis said this will "comprise an enlarged portfolio of valuable but non-core businesses of which we are not the best owner, which we intend to exit when appropriate." This is expected to have proforma revenue of £700m.
Capita's reticence to specify where each parts of the business are moving is understandable: why would clients wants to buy products and services from a part of Capita that the CEO no longer wants to keep?
According to reports in Sky, Axelos, the joint venture with the Cabinet Office, is for sale, as is Fera, a scientific testing joint venture with the Department for the Environment, Food and Rural Affairs. The FT said Capita will also look to offload the IT hardware, HR and insurance services business within the Group.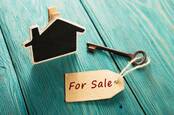 The price is right? Capita confirms Education Software back in talks with new bidder
READ MORE
The intention is to complete this "next phase of the transformation this year" and more details will be provided, the company added.
Capita exited 2020 with net debt of £1.077bn, with £276.1m paid off since the end of the prior financial year.
Lewis has already sold off numerous business units as he sought to concentrate more successfully on fewer areas. The most recent divestments include legal software biz Eclipse and Education Software Solutions (the latter being sold for £499m, it was confirmed today, which is way down on the £700m Capita was understood to have asked for initially).
Another upcoming change at hard-pressed Capita is its intention to "rationalise our property footprint," the CEO confirmed.
Some 85 per cent of Capita's 55,000 strong UK workforce have worked from home during the lockdowns.
"We have permanently closed 11 per cent of our floor space in 2020, including our head office in London," said Lewis. "We are now moving to a more flexible workspace model, allowing collaborations when needed but also recognising that our people want to spend more time working at home than before the pandemic. We plan to reduce office space by another 15 per cent in 2021."
As for the financial results outlined today: Capita's Software unit fell 2.4 per cent to £246m in 2020; People Solutions was down almost 12 per cent to £472m; Customer Management was down 0.9 per cent to £1.139bn; Government Services was down 8.8 per cent to £723.8m; Technology Solutions was down 14.4 per cent to £385m; and Specialist Services was down 33.5 per cent to £196.5m.
The order book shrank to £5.9bn from £6.7bn a year earlier.
Capita said the coronavirus crisis "interrupted the pace of our ongoing transformation, as well as planned disposals and refinancing plans." But Lewis reckoned: "Capita is a much better business that it was three years ago when we began our transformation."
The company is forecasting a return to organic growth this year despite the lockdown continuing in Q1 of 2021. ®