This article is more than 1 year old
Chinese government yanks Alibaba's browser from Chinese app stores
Another rough day for Jack Ma as Beijing continues big tech crackdown
Beijing has pulled Alibaba's UC Browser from Chinese app stores amid accusations of unfair play and a government crackdown on tech.
UC Browser is made by Chinese mobile Internet company UCWeb, a subsidiary of Alibaba, that on a state-owned TV channel was accused of luring users away from their intended online search target by allowing private hospitals to bid for the names of well-known hospitals in keyword searches.
The browser has since vanished from app stores including those run by Huawei, Xiaomi and Tencent. The browser remains available on Apple's App Store.
This is not the first time China has temporarily removed an app of tech companies that break rules, while Alibaba has recently experienced intensified government scrutiny.
Reports earlier this week that Alibaba has been asked to sell some of its assets, including microblogging service Weibo and influential newspaper The South China Morning Post as Beijing seeks to reduce the e-commerce giant's influence over media and China in general.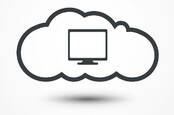 Alibaba Cloud quietly tests desktops-as-a-service
READ MORE
Alibaba also boasts 902 million mobile monthly active users and quarterly revenue of $33.9bn.
On Monday, President Xi Jinping ordered tougher oversight of large technology firms during a meeting with the communist party's financial advisory and coordination committee. According to state broadcaster CCTV, Xi said regulations need to "fill in gaps and loopholes in rules," referring to platform companies like Alibaba and Tencent.
China has already set out new rules for online lenders, halted what would have been the world's largest-ever IPO from partially Alibaba-owned fintech company, Ant Group, and investigated the tech giant for related antitrust behaviors.
E-commerce is also facing increased regulation in the Middle Kingdom, with exclusive deals between vendors and merchants banned, and penalties for merchants using competitor platforms introduced from May this year. These soon to be banned practices are meant to prevent rivals from accessing products, and have been employed by Alibaba. ®