This article is more than 1 year old
IBM's CEO and outgoing exec chairman take home $38m in total for 2020 despite revenue shrinking by billions
Financial goals missed but Big Blue's execs were all winners anyway
IBM CEO Arvind Krishna and ex-exec-chairwoman Ginny Rometty were collectively awarded more than $38m in compensation for their services in fiscal 2020, a year in which Big Blue's revenues shrank and operating profit more than halved.
According to the 2021 Notice of Annual Meeting and Proxy Statement, Krishna, who was elevated to top dog in April last year, made $17.009m. This included $1.353m in salary, $13.159m in stock awards, $2.181m in a non-equity incentive plan, $42,806 in pension and $274,146 in other compensation. He was confirmed as chairman months ago from 1 January when Rometty retired.
As for the outgoing exec, she was awarded a total of $21.062m: $1.6m salary, $12.728m in stock options, $4.25m in non-equity incentive plan, $100,604 for a change of pension retention plan value, $1.5m for change in value, and $883,314 for all other compensation. In the prior year, Rometty was handed $20.16m.
It's tough at the top of IBM.
Rometty may have left Big Blue, but she is being retained, as we've covered before, as a contractor to provide consultancy. The document confirmed:
The fee for such services would be $20,000 per day for each day she provides 4 or more hours of services, and $10,000 for each day that she provides less than four hours. To help facilitate these services, the Board also agreed to provide continued use of IBM office space and an IBM assistant during this three year consulting arrangement.
IBM's payouts for execs have various scoring metrics: 80 per cent of the award was based on meeting non-GAAP metrics including operating income and operating cash flow; and 20 per cent of the weighting was based on group revenues.
The company itself reported a 4.5 per cent decline in turnover to $73.620bn for its fiscal 2020, which ran from January to December. The target had been $80bn. Similarly, the non-GAAP net profit target was $10.7bn but it came in at $7.8bn. The operating cash flow metric of $14.8bn also came up short at $13.8bn.
Others in the senior management team also had a prosperous year: CFO and senior veep Jim Kavanaugh was awarded $9.746m, up from $7.14m; exec veep John Kelly got $8.456m versus $7.724m in 2019; and senior veep and general counsel Michelle Browdy was awarded $6.274m, up from $5.588m.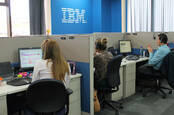 Brit IBM veteran wins unfair dismissal case after 2018's Global Technology Services redundancy bloodbath
READ MORE
The person given the biggest pay award was Jim Whitehurst, who ran Red Hat prior to its purchase by IBM for $34bn. He was subsequently appointed to the role of IBM president in 2020. His compensation package came in at $27.178m. This included $1.173m in salary; $22.4m in stock awards; $1.455m in a non-equity incentive plan; and $130,562 for all other compensation.
Whitehurst will be paid up to $6m in a cash retention payment, the first of which landed in July 2020 – the first anniversary of IBM's buy of Red Hat. The second and third payments are due in July this year and next respectively, dependent on meeting criteria, including hitting financial targets.
In 2018 IBM was criticised by some on Wall Street for its execs not being financially rewarded to drive the top line. Rather it incentivised leaders to generate top-line growth with Strategic Imperatives (which include cloud, social, security and data).
Total revenues at IBM peaked in 2011 at $106.93bn in Rometty's first year at the top and have fallen ever since.
Last year IBM reintroduced a total revenue component to comprise 20 per cent of execs' pay metrics. For 2021 it has been increased further to account for 50 per cent of the scoring that determines leaders' annual incentive pay and 40 per cent for the performance share unit. Also new is the Diversity Modifier, intended to motivate execs to ensure diversity in the workforce.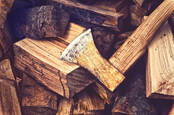 '20,000-plus staff' could face the chop in spin-off of IBM's IT outsourcing biz, says Wall Street analyst
READ MORE
It may come as no surprise to cynics that IBM is changing the compensation plan as it prepares to spin off the Global Technology Services division into a separately traded public company. GTS has been one of IBM's areas that has shrunk dramatically for years, from $40.9bn in 2011 to $25.81bn in 2020.
Customers are buying cloud services and seemingly snubbing the classic infrastructure services provided by companies like IBM, DXC, and others. With GTS gone, IBM reckons it will be free to pursue the hybrid cloud.
GTS is due to be spun out at the end of this year. ®