Foxconn-owned Sharp has re-issued recent financial results after it found that its subsidiary Kantatsu cooked the books.
Kantatsu makes lenses for smartphone cameras and is known to have Apple and Huawei among its customers.
But from 2018 onwards the company did dodgy things like booking sales as complete even though the deals offered the possibility that customers could return products. From early 2020 the company booked sales even though no purchase order had been received.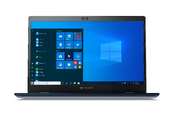 Toshiba formally and finally exits laptop business
READ MORE
Both Sharp and its parent company Foxconn are publicly traded, so the fraud meant that investors were misled.
Sharp has issued an apology and confession [Japanese-language PDF] that blames the scandal on Kantatsu staff feeling pressured to achieve financial targets, a lack of accounting rigour at the subsidiary, and little knowledge of or desire to use the weak whistleblowing systems in place.
The Japanese company has re-stated its results, with around $84m of sales erased. That represents almost 40 percent of sales, which will make it rather hard for Sharp to pull off a planned float for the lens-maker. ®