This article is more than 1 year old
OVH says burned data centre's UPS, batteries, fuses in the hands of insurers and police
Promises free backup of everything, forever, because some customers assumed that's what clouds do
Video OVH founder Octave Klaba says the police and insurers have UPSes, batteries and fuses extracted from the remains of its data centre that burned down the other week.
In a video shared on Tuesday, Klaba said the electrical equipment has been removed from site and will be examined by experts, as will video of the fire that destroyed one of the company's four data centres in Strasbourg, France. The founder and CTO added he will offer an update on both the root cause of the blaze and restoration progress on Friday.
For now, Klaba said OVH has adopted a new policy to back up all customer data, for free.
"Some customers do not understand what they bought," he said, referring to confusion about OVH having its own backups of some services and no backups of other data. In future the cloudy concern will therefore just make customer backups a part of its products.
"This will change the standards of the industry and the market," he said.
Tuesday's update contained good news and bad news for the three other data centres at the Strasbourg site, one of which – SBG1 – was heavily damaged in the blaze that took out SBG2. Another, SBG3, was partially hit, and the fourth, SBG4, was unscathed.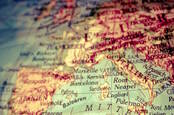 OVH rises to Europe data sovereignty challenge (and AWS) with tape-as-a-service
READ MORE
The good was that the power supply – all 20kV of it – and optical networking have been restored at the location. Replacement UPSes and electrical systems have been installed, and are a day away from validation. Water cooling works, high-level networks have been restored, and work on networks for individual data centre rooms will soon commence. 2,500 servers have been built, and OVH will have added 15,000 new machines by the end of March. Restoration of many services appears to be on track to commence next week.
The bad was that two racks in the SBG1 data centre – 61E and 62E – may take longer to restore than others. (Previous discussions of SBG1 suggested four other racks – 61Bxx, 61Cxx, 62Bxx and 62Cxx – were severely damaged by the fire.) Restoring SBG3, which has five floors, may also be delayed. The bottom three floors are all fine, apparently, but the fourth floor has "some issues" and the top floor has smoke damage.
"There are not so many servers in this room, but it has to be cleaned," Klaba said. "We are working with the insurer to be allowed in."
"Each server has to be checked," he added. "Even if it seems to be clean, we will check it to not create additional issues."
All other servers across SBG1 and SBG4 "should be restarted very quickly," he said. Watch his whole video below. ®
Update 16 mars 8:30pm
Here, the 10min's video with last updates about the fire in our DC in SBG2. pic.twitter.com/BPaa9pEBZk

— Octave Klaba (@olesovhcom) March 16, 2021