This article is more than 1 year old
Can Teradata avoid being grounded by on-prem legacy? Actually it helps in avoiding nasty cloud costs, says CEO
40-year-old data warehousing outfit has its work cut out challenging the new cloud-native kids
Interview As Teradata CEO for a little less than nine months, Steve McMillan has outlasted his predecessor, Oliver Ratzesberger, who took over in January 2019 after a period of bumpy financials.
Yet McMillan's tenure so far has not exactly been an easy ride.
While the data warehousing company put out reassuring Q4 financials, the technology market and investors have been focused on the cloud, where rival Snowflake made headlines with a $33bn IPO.
Meanwhile, Teradata's approach has been distinctly muted. It did not hold its Universe events, not even transferring them online because of COVID as many vendors had. Likewise, its customer event Teradata Partners was not hosted online.
Technology announcements were limited to an update to its query grid technology, its Vantage platform becoming available on Google Cloud Platform, and a few new features for data scientists.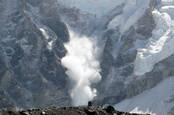 Teradata's strong cloud growth holds Snowflake avalanche at bay – for now
READ MORE
The overwhelming market assumption was that cloud-native data warehouses like Snowflake, but also including AWS Redshift and Azure Synapse, had beaten Teradata to a cloud-first strategy of separating storage and compute.
But McMillan told The Register that customers were "kicking the tyres" of these cloud-native systems then coming back to Teradata to transition their enterprise data warehouse to the cloud.
"They see that the capabilities that were provided by cloud-native solutions were either locking them into a particular cloud provider," he said. "They were much more expensive to run than the Teradata solution, the migration was much more complex and prone to risk than they initially anticipated."
Of the well-known cloud-native data warehouses, GCP's BigQuery was first to launch in 2010, Snowflake launched in 2012, and Redshift in 2013. Microsoft's Azure SQL Data Warehouse (now Synapse) came along in 2015.
Teradata, however, did not introduce its cloud-native system, Vantage, until 2018, although users have been able to lift and shift its on-prem system to AWS since 2013.
It's arguable then that Teradata was late to separate storage and compute, the key differentiator in this cloud-native architecture.
Unsurprisingly, McMillan tried to frame it differently. "We have a 40-year heritage. Our vision is that we can take that expertise and provide it in a really seamless way [as customers] enter cloud environments that really differentiate so as from some of the cloud-native competition that we have."
He is right in that Teradata still counts some of the world's largest corporations – Lloyds Banking Group, Bank of America, British Airways, Coca-Cola, Dell – among its customers.
Teradata built a name for itself in building technology to optimise queries to run more efficiently, while supporting thousands of users querying the same data. It developed these techniques to overcome the limits of historic on-prem hardware. The plan is to deploy them to keep costs down in the cloud, something users are increasingly aware of.
"Being born on-prem is a significant advantage for Teradata in the cloud," McMillan claimed. "We had to squeeze every single ounce of performance and capability, out of every piece of storage, every piece of compute power. When we take that to the cloud, we're much more cost-effective: if we look at cloud-native competitors, the way that they address performance at scale is to spin up new compute and spin up new storage. We make sure that you get the absolute best and predictable results, from both a query perspective and a cost perspective, that customers want to have in the cloud. We give a lot of control over the performance, functionality and cost, organisations experience in the cloud."
To this end, Teradata has been parading a new customer, global car rental firm Hertz, which is taking Teradata's Vantage data platform as a service on AWS. Hertz has also been an Oracle data warehouse customer on-prem.
Another shift in the Teradata approach has been away from a single-version-of-the-truth data warehousing – the idea that all valuable business data would coalesce in one place to be analysed and reported on ad infinitum. With the launch of Teradata QueryGrid connecting Teradata analysts to a range of other sources, including rival data warehouses, that vision has changed.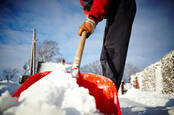 Hey Presto! Teradata admits its vision is dead by hooking QueryGrid analytics platform up to rival data warehouses
READ MORE
"We provide the ability to integrate data from multiple sources to enable analysis but also to proof-check that data is accurate… that it is going to be verified with multiple data points," McMillan said.
Although data might be stored all over the place, the objective was to "provide a query fabric across multiple data sources" so the customer feels it is in one place, he said.
Philip Howard, research director at analyst firm Bloor Research, said it was true that users and the supplier market had all but abandoned the idea that all historic business data would be stored in one place, though many larger organisations were still looking for a business data store.
"It may not be a single version of the truth but there is a place where the vast majority of critical information is going to be held – a serious data warehouse. While you may have other data in AWS S3 or MongoDB, there is still going to be a core data warehouse," he said. Howard added that despite the growth of Snowflake and other cloud data warehouses, it did not always follow that they would be trusted to run these core workloads.
"Teradata's argument – and to a certain extent I would agree with them – is that Snowflake is not grown up enough if you're a big bank or insurance company. It's a bit analogous to the four or five thousand companies still running OLTP on mainframes," Howard said.
Among those customers, there were many Teradata could help move to its cloud system without much disruption. At the same time, businesses expecting to build data warehouses on newer, cloud-native systems had been disappointed.
"We've heard that a number of people have...bought into the idea of Snowflake and actually found that it's actually more expensive than they expected," Howard said. "It isn't as sophisticated as perhaps they would like. While they might have thought it was going to be a major data warehouse for them, it's ended up actually being more of a data lake."
With no major technology upgrades on the horizon, at least for this year, Teradata's challenge lies in getting its message to the market that it is a contender in cloud data warehousing.
Howard said there was a perception that Teradata was tied to hardware, which is no longer the case. "Those marketing messages need to be tightened up," he said.
Meanwhile, the early movers in cloud data warehousing have the "market momentum" at least in how investors see cloud data warehousing developing, he added.
McMillan spent nearly 25 years at IBM and Oracle, ending up as veep for customer success and cloud services. He was then executive veep for global services at F5 Networks. His predecessor, on the other hand, had a more technical background serving as an analytics leader with Sears and eBay, the online marketplace no longer using Teradata as its main data warehouse.
Lack of hands-on technical knowhow may have shown in some of McMillan's replies, but there are plenty at Teradata to offer that depth. The test will be whether he can turn around the perception of a business with a 40-year history in appliance hardware. ®