This article is more than 1 year old
'Business folk often don't understand what developers do...' Twilio boss on the chasm that holds companies back
Microsoft Mesh? 'I don't think most people want to have a thing strapped to their face all the time'
Interview Twilio founder and CEO Jeff Lawson has told The Register that many biz execs still fail to grasp the importance of software developers and do not understand how to work with them, dismissing them as "math geeks" or "digital factory workers".
Lawson recently released a book called Ask your Developer, arguing that things haven't moved on. What inspired him write it?
"So much has been said about digital transformation," he told us, "but very little about the people who are doing the work of digital transformation, who are software developers. In most companies there's this big gulf between the business people and the developers... I'm a software developer myself, and also the CEO of a large public company, I've got a foot in both worlds."
The problem, he said, is that developers need to be brought in as partners within the business "as opposed to being just pigeonholed as code monkeys, if you will... the business folk often don't understand what developers do or how they do it."
The media represents developers as nerdy geeks, said Lawson, and this drives executives "to think of developers as like: 'They sit in a corner, we hand them product requirements, then somehow they do their geek stuff and turn them into code'."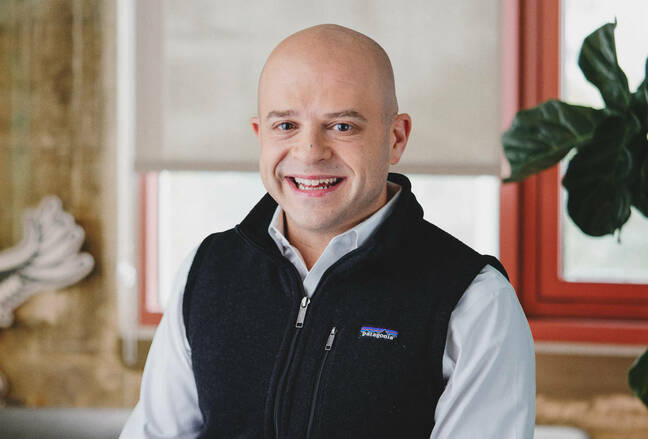 Jeff Lawson, Twilio CEO and co-founder
In the best companies, "the business side shares the problems that customers need [solving] and that the business needs with the developers, and then [they] jointly come up with the solutions."
None of this is new. The 2001 Agile Manifesto states as one of its 12 principles that "Business people and developers must work together daily throughout the project."
But Lawson told us the issue is now more pressing because of the changing role of IT. "Software has moved from the back office to the front office," he said. "It has become the thing that your customers see and use and interact with. Therefore it's the driver of your revenue and your profit, as opposed to a back office cost center."
Builder's brew
This leads on to a debate about one of the oldest questions in IT: buy versus build. "You can't just buy the same thing your competitors bought," said Lawson, "because if you do, by definition you're going to be undifferentiated in the eyes of your customers."
It's not "build versus buy," but rather "build versus die," Lawson said.
He is an advocate of build, then, but not altogether, because what he means by "build" is not opening a code editor and starting from scratch, but rather subscribing to cloud services and using them as components.
"What companies now buy is the infrastructure that enables them to build, the building blocks. By doing so it makes that task of building all the more easier," he said.
Like so many books written by CEOs, Lawson's one translates to "buy our stuff," since Twilio is a provider of this kind of component in the communications space. It is an approach that falls somewhere between owning your destiny via custom development, and buying fully-baked solutions.
He even embraces the idea of low-code and no-code, saying of the trend: "There is a whole category of business areas where we don't necessarily need developers writing custom code because it's a relatively straightforward workflow, or even if you need developers, they don't want to do things that are unnecessary, if someone else solved this problem."
Competition
Lawson talked about a cloud-based "supply chain for the digital economy" with Twilio filling in the communications piece. Not only that, Twilio is moving up the stack, with products like its Flex contact center, where the components are larger, more specialised and more expensive, making it quick to assemble a solution, but nudging more towards buy than build.
How will Twilio cope with rivals like Microsoft muscling in with its Teams-linked Azure Communication Services, or even AWS (where Lawson worked for a year as technical product manager in his pre-Twilio days), which has its own Chime conferencing service and SDK that has recently expanded its scope?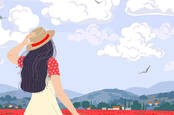 IBM Cloud Satellite now available, 'rooted in Red Hat OpenShift,' says CTO
READ MORE
"We focus on customers and not competitors," said Lawson, echoing the mantra of AWS founder Jeff Bezos, mostly. "The mistake that some companies make when a big company enters the market is to say 'We need a strategy to compete.'
"What are you doing? You are taking your eye off the ball, you're focused on the competitor, you're not focused on your customer... It's a big market: there's room for a lot of solutions in communications and customer engagement."
Despite this approach, what does Lawson think of Microsoft's recent introduction of Mesh, adding virtual reality, or mixed reality, to conferencing and collaboration?
"It's super early in the cycle," said Lawson. "There's a breakthrough that we haven't had yet, because I don't think most people want to have a thing strapped to their face all the time."
Lawson told The Reg that products like Magic Leap, HoloLens and Oculus are "part of the process of discovery in the early stages of a market that is probably still a decade away... Once the infrastructure is there, where people do want AR or VR or MR in their lives, that's going to be an amazing time for developers to figure out how to fill the demand that creates."
Lawson's book is in part a thinly disguised pitch for what Twilio happens to offer, but his respect for developers is real. "Developers are not math geeks, rather they are a class of creative problem solvers," he said. "[They are] not digital factory workers." The Agile Manifesto appeared 20 years ago, but it seems this still needs to be said. ®
Ask Your Developer is published by Harper Business, ISBN 9780063018297