This article is more than 1 year old
With Nominet's board-culling vote just days away, we speak to one man who will publicly support the management
'There should be a dialogue – not a double-barreled shotgun'
Interview On Monday, an extraordinary vote will take place at an extraordinary general meeting (EGM) of the .uk internet registry operator, Nominet.
If the single resolution receives more than 50 per cent of the votes cast, the company's CEO and chairman will be ousted, a third board member removed, and two staff members will be removed from the organisation's decision-making body, leaving six board members behind.
The vote itself has been driven by a campaign called PublicBenefit.uk, which argued that over the past five years Nominet has reduced public benefit donations 65 per cent and seen its operating profit plunge by 38 per cent while increasing the pay of its top three directors by 70 per cent. It also argued that Nominet has "ignored members' concerns and input," and "tried to silence critics, the press and members."
The campaign has been surprisingly successful, gathering the public support of 453 of Nominet's roughly 2,500 members, representing 25.6 per cent of the total member vote: a figure that points to a successful Yes vote given that Nominet votes rarely attract more than 10 per cent of its members.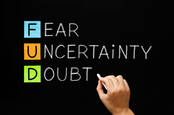 Desperate Nominet chairman claims member vote to fire him would spark British government intervention
READ MORE
The strong showing of support and the level of anger directed at Nominet's management has, however, made those Nominet members considering a No vote wary about stating their support publicly.
Nominet's two largest members, US registrar GoDaddy and Germany's 1&1 Ionos are expected to vote against the campaign's measure, though they have so far have refused to comment or confirm their vote. All but two of the Nominet's largest 10 members have kept their heads down; NameCheap and Tucows have both sided with the campaigners. We have asked the other eight for comment, and so far none have been willing to discuss the issue publicly.
In fact, we have only been able to find one company willing to speak out in support of Nominet's current management: Irish registrar, hosting company, and ISP Blacknight. Its CEO Michele Neylon wrote in January soon after the EGM campaign was launched: "I do not support the proposal and will be voting against it if and when there is a vote on the motions."
Bad atmosphere
Since January, debate has become heated with accusations traded between Nominet and the PublicBenefit.uk campaign, most recently with Nominet's chairman claiming that a Yes vote would lead to the UK government's intervention in the registry organisation.
As such, we spoke to Neylon to get his views on the EGM, whether he will still vote against the resolution, and whether any of the arguments in the past six weeks have struck a chord with him.
First up, Neylon tells us he will still be voting no at the EGM.
"To be honest, the EGM makes no sense to me," he told The Register. "If people aren't happy with how things work, there should be a dialogue – not a double-barreled shotgun."
Nominet is not a perfect organisation, and if this EGM achieves anything it should be to send the clear message that people are unhappy
Neylon says he spoke to the man behind the campaign – Simon Blackler of Krystal – before it was officially launched, and was asked if he had any issues with Nominet. Neylon said he did. "There are certain things I don't agree with that Nominet does but this campaign almost came out of the blue. Firing the execs seems like a very extreme way of doing anything."
He goes on: "Nominet is not a perfect organisation, and if this EGM achieves anything it should be to send the clear message that people are unhappy. But not all the members are. There is a very clear segment of members that are unhappy but I'd like to see some level of engagement and for this EGM to force Nominet to address these things."
On that topic, Neylon is happy to admit that for Nominet, "member engagement has always been a bit problematic," and he is also critical of a lack of transparency over decisions made by Nominet – but he doesn't feel that there is an "existential threat," and so an EGM firing half the board is too drastic a route to take.
Divorce
"Do you file for divorce every time you have an argument with your wife?" he asks rhetorically. Firing five board members at once will be "hugely disruptive" he argues and notes that he "wouldn't be surprised to see staff leave if the execs are removed."
"Registries are meant to be boring and stable. I don't want drama. In many ways, I don't need to know how [the registry] works, it just needs to work."
There is another problem with a member-forced vote that throws out the CEO and chairman, he argues: there's nothing to stop it happening again. "I can't see how this EGM will fix anything," he notes, discussing in some length Nominet's unusual legal structure. "And then what's to stop the same thing happening again in six months?"
It's worth digging into Nominet's structure, which has been the root cause for several battles over the organisation in the past 20 years. It is a member-based not-for-profit organisation. But because it holds the right to sell and set prices for all .uk domain names, it is also a rich non-profit with a steady and solid stream of income. There are just under 11 million .uk names and the current wholesale price is £3.90 per year, making Nominet £43m a year in solid revenue.
Most of the members – who pay £100-a-year membership fees, and a £400 joining fee – are only interested in the main perk of membership: the ability to buy domains at that wholesale price. The general public pay around £10 per domain per year so if anyone has more than, say, 50 .uk domain names, it makes financial sense to join up.
As a result, however, the vast majority of the membership isn't interested in how Nominet is actually run, so long as it works without a hitch. And from that perspective, Nominet is one of the better run registries on the internet.
Works well
Neylon explains that he rarely has problems with .uk domains – such as registering for his clients, transferring them, and getting someone on the phone if there's a problem – which is not the case for many others.
The membership process is also pretty easy, he says, unlike others where he says, jokingly, "you need an affidavit from your primary school teacher, to translate documents into the right language and then deliver them on the first full moon of the year."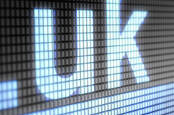 As battle for future of .UK's Nominet draws closer, non-exec director hits a nerve with for-profit proposal
READ MORE
Nominet has set up a system for its largest customers that make things even easier which "requires jumping through a few hoops," but is worth it for him. "For us," he notes, "we just want the registry to work and aren't that interested in the politics."
But with Nominet flush with cash, there has been a consistent drive by those in charge to do something with the money. For a long time, much of the excess revenue was put in a charitable trust that Nominet set up and then disbursed to good causes. But for a certain segment of the membership, those who bought domains speculatively and so wanted the lowest possible .uk price to lower their renewal costs, that expenditure was effectively money out of their pockets.
That tension set up an almighty battle at Nominet while at the same time, Nominet's management eyed the millions of pounds going through its coffers as an opportunity to do something bigger and, in many respects, used the "domainers" as an excuse to shift the structure of the company to one where they would be able to branch into new markets and become more than a registry operator for .uk.
However, because a segment of the member base that felt, and continues to feel, very strongly that Nominet should focus only on .uk and use excess revenue for good causes rather than corporate expansion.
Enter Russell
The management's commercial drive really took off, however, when the current CEO, a former acquisition and mergers specialist called Russell Haworth, took over in 2015 and immediately started pushing Nominet into new markets; a drive that in some respects required him to ignore those members opposed to his plans.
The real problems came in two parts, however: first, he pulled in more money for his commercial plans by rising .uk prices by over 50 per cent and killing off Nominet's charitable trust, bringing the money in house. And then secondly, which is where the real problems lie, the commercial efforts failed. Moves into autonomous vehicles, the internet of things, and white-space spectrum management were heavily invested in and then abandoned.
At the same time, Haworth and his team continued to pay themselves large bonuses and pay rises. Members started to get annoyed at what was being done with their money, and rather than defuse the situation, Haworth refused to talk about the commercial failures, and continued to increase executive pay. Then in what was the final straw for many members, he simply cut off the membership's only form of communication with Nominet (an online forum) when they continued to complain, doing so with a level of disdain that led directly to the PublicBenefit.uk campaign. When board members not only refused to step in but actively supported Haworth's actions, the campaign expanded to remove them, too.
Removing execs is still a massive disruption and quite dangerous
We asked Neylon what he makes of the reform proposals put out by Nominet in light of the campaign, including a promise to freeze board pay and .uk prices for two years, increase the amount of money put toward charitable causes, and create a new member policy board (which was already in the works) and a new member communications portal.
He tells us he feels the proposals are "pretty genuine" and that the Nominet board is, in large part, trying to address a shift by businesses and organizations from websites to pages and profiles on Facebook, Twitter, Instagram, WhatsApp, and so on... where domain names aren't needed.
But, even if he doesn't support the EGM, Neylon is clear that something has to change. "Maybe the outcome is that Russell is not the best person for Nominet in the long run," he says. "There does need to a change in direction, a course correction, and a transition to get there."
But, he says, "removing execs is still a massive disruption and quite dangerous." ®
Updated to add
The London Internet Exchange has backed the EGM resolution to ax the chairman and CEO from the board:
As a membership organisation, LINX reiterates its commitment to the membership principle and our core values of Mutuality, Neutrality, Transparency and Openness.
The board of directors of LINX have considered the circumstances leading up to the EGM, and understand that the current board of Nominet no longer enjoys the confidence of a substantial section of its membership.
At a board meeting held on 18th March 2021, LINX's board unanimously concluded that Nominet would benefit from new leadership, and so LINX will vote in support of the motion before the EGM.