This article is more than 1 year old
Ofcom says no price controls on full-fibre broadband until 2031, giving BT's Openreach the kick to 'build like fury'
Analyst: 'Ultimate winner is BT as it's avoided cost-based regulation for next half decade'
UK comms regulator Ofcom has confirmed it will limit pricing restrictions on Openreach's full-fibre wholesale products during the gigabit rollout period.
Under the rules, introduced as part of a five-year review of how the UK fixed-line telecommunications market operates, Openreach will have autonomy in how it charges for wholesale residential broadband products, with two exceptions.
The BT-owned provider will still be obligated to offer an affordable entry-level 40Mbps superfast service, and Ofcom will set a fixed price that will adjust with inflation. In the 30 per cent of the UK where Openreach is the sole provider, Ofcom will impose a pricing regime that also allows it to recover the costs of both its full-fibre and legacy copper networks.
Additionally, Ofcom has said it will permit Openreach to charge £1.70 more for its entry-level broadband product if it is delivered over full fibre. This is justified, it said, due to the speed and reliability fibre offers over copper.
This doesn't equate to widespread cost-based price controls to fibre, however. Although it fell short of making a cast-iron commitment, the regulator said it did not expect it would need to introduce controls before 2031. Beyond that point, Ofcom said it would "regulate in a way that supports the continued development of competition and investment," with cost-based regulation balanced to allow BT to earn a profit on its investment.
Openreach will still be obligated to allow physical access to its infrastructure to competitors who wish to deploy their own fibre, although Ofcom has said it would support the provider in withdrawing its copper network, which would be vital in keeping Openreach's costs down as it spends billions on deploying new fibre.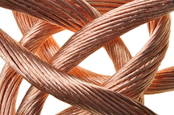 Openreach tells El Reg it'll kill off copper sales in 118 UK locations next year
READ MORE
"The faster consumers migrate from copper to full fibre, the stronger the business case for investment in the full-fibre network become," Ofcom said. "We are promoting investment by Openreach by supporting the migration to full-fibre services through our regulation. We will progressively transfer regulation (including price protections) from copper to full-fibre services in exchange areas where fibre is built."
Openreach CEO Clive Selly welcomed the news, saying: "Today's regulation will allow us to ramp up to 3 million premises per year providing vital next-generation connectivity for homes and business right across the UK. We've now passed almost 4.5 million premises and are building faster, at lower cost and higher quality than anyone else in the UK."
Philip Jansen, CEO of the BT Group, added the rules were a "greenlight" to "build like fury" and said it would continue with plan to extend full fibre to 20 million more premises by the mid-to-late 2020s.
"Full-fibre broadband will be the foundation of a strong BT for decades to come and a shot in the arm for the UK as we build back better from this pandemic. Connecting the country has never been more vital," Jansen said in a statement.
Echoing these sentiments, Paul Stobart, CEO of Rochdale-based Zen Internet, said Ofcom's decision would help sustain the full-fibre rollout while ensuring competition remains. "Ofcom's decision to regulate the pricing for further rollouts in the UK, in line with previous guidelines, is something that we welcome at Zen," he said.
Ofcom pointed out today that it had already made it "cheaper, quicker and easier" for BT's rivals to build their own networks by giving better access Openreach's underground ducts and telegraph poles.
"Order volumes last year to use this infrastructure covered over 23,000km of duct and over 140,000 poles, up from 2,500km and 12,000 respectively the previous year," said Ofcom.
Stobart at Zen said this was a "positive step for consumers. In order for the UK to truly ensure everyone has access to choice, value and quality when it comes to connectivity, the industry needs increased competition and investment. This is something alternate providers like CityFibre will undoubtedly supply."
'Big winner is BT and Openreach'
Mark Jackson, editor-in-chief of ISP Review, told The Register that Ofcom found itself walking a tightrope, with building its regulation around the vested interests of operators a difficult balance to strike.
"On the one hand, Openreach will get more flexibility to support investment in their full-fibre (FTTP) rollout. Meanwhile, alternative network providers will be largely comforted by easier access to existing ducts/poles and additional protections, such as restrictions on Openreach's fibre discounts and regulation that varies more by the level of geographic competition.
"However, I suspect that providers with a legacy of investment in unbundling copper networks, such as TalkTalk and Sky Broadband, may be concerned about the potential for higher prices on copper broadband and phone services. Equally Ofcom has signalled that it may be some years, understandably so, until full-fibre networks are common enough for them to attract more regulation in the consumer space (assuming that even becomes necessary, ten years is a long time and tomorrow's fibre market looks as if it will be significantly more competitive than today's)."
Telecoms analyst Paolo Pescatore added: "Ofcom should be applauded for taking an approach which promotes competition while providing regulatory uncertainty. It is no easy feat satisfying numerous stakeholders.
"For sure, some advocates will not be happy and would have demanded a lot more. Despite this, the market has changed considerably and telcos margins are being squeezed. Therefore, this represents a sensible outcome given market dynamics, with scope for intervention if needed. Ultimately the big winner is BT and Openreach which has avoided cost-based regulation for the next 10 years." ®