SQL now a dirty word for Oracle, at least in cloudy data warehouses
Python still welcome, though
Oracle has updated its cloudy data warehouse and made structured query language harder to find, in the name of having database administrators spend less time working with the product.
If that sounds like a bizzarro move for a software giant literally built on SQL, and which has for years courted DBAs, know that Oracle's justification for its stance is that low-code development is taking off, and users of data warehouses are apt to be line-of-business people for whom coding, or database administration, are not core activities.
Hence the moniker Next Generation Autonomous Data Warehouse Available, reflecting the presence of Oracle's Autonomous Database and Big Red's belief that it has automated many tasks that would require end-users to call upon the services of a DBA when seeking insights from data, and done away with tasks that DBAs find tedious.
Users therefore need not know SQL and DBAs will hopefully find themselves called upon less often.
Big Red has also added self-service data loading and transformation tools, automated some steps of the machine learning model creation process, and packed in plenty of ready-to-use ML algorithms.
Graph analytics have been re-designed to make them more accessible to beginners.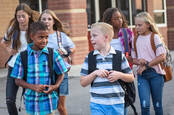 You wouldn't know my new database, she goes to another school: Oracle boasts of earthshattering tech the outside world cannot see
READ MORE
Oracle reckons this all stacks up well against pure-play data warehouse rivals and asserts that trying to do any of this in a rival cloud would lead to unimaginable complexity, frustration, and cost.
But Big Red also sees a role for its new creation working alongside rival business intelligence tools like Salesforce's Tableau or Microsoft's Power BI.
However, Oracle classifies those tools as mere visualisation tools, and believes the heavy lifting of data warehousing – especially data transformation – needs the kind of platforms it provides.
Just don't ask a DBA to help drive that platform, ok? And if you are a DBA feel free to let us know if Oracle's approach is welcome or leaving you with a worrying amount of free time. ®