China's top chip company speaks of massive silicon shortage felt around the globe
More car delays due to chip crunch, Texan weather wipeout hasn't helped either
The effects of the global semiconductor drought became more apparent this week amid a rise in purchases brought on by reduced COVID-19 anxieties.
The depth of the crisis was highlighted by Zhou Zixue, chairman of China's top silicon-slinger Semiconductor Manufacturing International Company (SMIC). Speaking at industry event SEMICON China, he said the tech industry is "suffering its worst-ever chip supply crunch," as demand eclipses supply.
He pleaded for global collaboration and openness at the Shanghai event, which is China's biggest semiconductor technology trade fair.
SMIC supplies parts to both domestic and international customers, including Qualcomm, Broadcom and Texas Instruments. Its appearance on a US blacklist in late 2020 in the middle of a global silicon wafer and chip shortage has led to the formation of working groups and the issuance of open letters aimed at repairing global supply chains.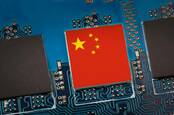 China's semiconductor self-sufficiency drive slid backwards in 2020
READ MORE
SEMICON also heard pre-recorded remarks from CEOs of Applied Materials, Lam Research, KLA of the US, ASML of the Netherlands, and Tokyo Electron of Japan, all expressing their critical need for made-in-China chips, reported Nikkei Asia.
The shortage is also felt in South Korea where the Korea Semiconductor Industry Association and the Korea Automobile Manufacturers Association met and signed a memorandum of understanding to take matters into their own hands with domestic chip production.
MOTIE Vice Minister Park Jin-kyu (center) attended a signing ceremony for the memorandum of understanding (MOU) between the Korea Automobile Manufacturers Association and the Korea Semiconductor Industry Association aimed at developing automotive chips domestically on March 17. pic.twitter.com/WbRktyBFzC

— MOTIE - Korea (@MOTIEKoreaEng) March 18, 2021
While South Korea is the world's leading exporter of memory chips, its automotive semiconductors are almost exclusively imported. It's an undesirable situation as car companies compete with tech products for chips amid both a chip drought and a rise in export car sales.
South Korean Finance Minister Hong Nam-ki announced earlier this month that the country will invest more than US$180m by 2022 to develop automotive chip-making technology, reported The Korea Herald.
Auto production in North America is not faring much better. Japanese car maker Honda is temporarily shutting down most US and Canada plants for one week starting March 22 as it faces difficulties receiving parts. Blame has also been assigned to congestion at US West Coast ports and the manufacturing disruptions caused by February power outages in Texas.
Another Japanese automaker, Toyota, is taking similar action citing "a shortage of petrochemicals" and "recent severe weather conditions." ®