This article is more than 1 year old
Cloud builders hoover up 60% of ALL servers sold in 2020 as enterprise bit barns left to sweat
Are we at the tipping point? Does anyone care?
Six out of every 10 servers sold worldwide in 2020 were placed in the racks of data centres owned or rented by the world's purveyors of fluffy white services, signifying a tipping for business clouds.
Synergy Research Group said spending on infrastructure-as-a-service and platform-as-a-service, as well as on the private, hosted flavour reached $130bn last year, up a whopping 35 per cent, and the trend shows no sign of stopping.
This contrasted with shrinkage in enterprise data centre spending, which declined 6 per cent to $89bn, the first year the tables have turned.
In the last decade, cloud services - IaaS, PaaS and hosted private cloud - swelled by 52 per cent a year on average, whereas enterprise budgets used in data centres (server, storage, networking, security and software) edged up just 2 per cent.
Virtualization software, Ethernet switches and network security were the hottest areas for enterprise spending on traditional bit barns. Servers' share of the total DC market held firm but storage declined.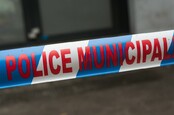 OVH says burned data centre's UPS, batteries, fuses in the hands of insurers and police
READ MORE
Data centre and cloud markets were almost identical in size at the close of 2019, but an outbreak of coronavirus in 2020 led to a pandemic, then lockdowns – and life as we knew it changed beyond recognition.
John Dinsdale, chief analyst at SRG, said:
"Over the last 10 years we have seen a dramatic increase in computer capabilities, increasingly sophisticated enterprise applications and an explosion in the amount of data being generated and processed, resulting in an ever-growing need for data centre capacity.
"However, 60 per cent of the servers now being sold are going into cloud providers' data centres and not those of enterprises," he added.
SRG said it does not expect to see a similarly drastic reduction in spending on enterprise bit barns over the next five years "but for sure we will continue to see aggressive cloud growth over that period."
Both Dell and HPE said in recent months that they expect customers to reignite spending in the classic data centre space.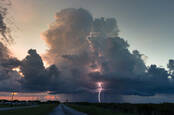 Just four titans share almost two thirds of global cloud infrastructure spend, with AWS and Microsoft dominant
READ MORE
PC sales helped Dell grow in its fiscal '21 as its Infrastructure Solutions Group - server, storage and networking - declined. The company is pinning more hopes on its Project APX brand of services, a cloud-like consumption-based model that lets customers pay for what they use. Dell also expects server spending to grow this year.
Over at HPE, CEO Antonio Neri claimed this month that customers can no longer afford to sweat their data centre assets, and "realise that this is the year they need to make the investments to digitise everything in the company." HPE is also pushing its own utility computing model, via GreenLake services.
Not everyone in the analyst community thinks cloud vendors will have it all their own way. Alastair Edwards, chief analyst at Canalys, said at the group's virtual EMEA Forum in October that customers are "going to hit some hard realities with the expanded cloud environments, in terms of cost, complexity and security And customers are struggling to drive internal adoption and usage even for those services they have invested in."
He added: "We don't believe the market has reached a tipping point for cloud adoption. In fact, the pendulum is already swinging back towards hybrid IT. Customer investments are open up once again for their on-premise data centre and infrastructure. But what we do see is that customer expectations of that infrastructure have changed. They want more automation, they want to support greater adoption of multi cloud services, they want to modernise their applications for the cloud." ®