This article is more than 1 year old
Cherry on top: Dell shoves MX keyboard into its Alienware m15 R4 ultrabook
It's keeping a low profile (ahem), but yes, it's an actual clickety laptop
A keyboard can make or break a computer -- just ask Apple. On that note, Dell has partnered with German outfit Cherry to bring its mechanical Cherry MX keyswitches to its Alienware m15 R4 ultrabook.
Cherry's mechanical keyswitch designs are ubiquitous in mechanical keyboards – although a significant chunk are clones produced by third-party manufacturers, like Gateron, Outemu, and Kailh. Despite that, they've yet to find their way into a modern laptop form-factor, in large part due to their height.
A standard Cherry MX Red keyswitch is about 18.5mm tall. For context, that's about 3mm taller than the MacBook Pro at its thickest point. To get around this, Cherry conjured up an entirely new design that measures just 3.5mm tall, and was purportedly inspired by the DeLorean car. The mechanism consists of two opposite-facing "wings," which are connected by a spring that stretches when a keypress occurs.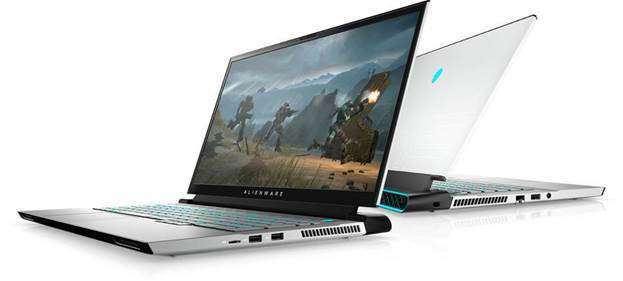 Click to enlarge
This, Dell said, will deliver on the two things that prompt people to buy a mechanical keyboard in the first place: tactility and audibility. Users should be able to "feel" when they've pressed a key more keenly than when using an equivalent scissor-switch or membrane keyboard, with each keypress accompanied with a distinct audible click. You can hear it in action here.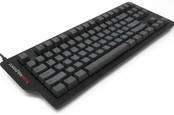 Das Keyboard 4C TKL: Plucky mechanical contender strikes happy medium between typing feel and clackety-clack joy
READ MORE
The switch to a low-profile design has come at the expense of travel, however. This particular design has about 1.8mm of travel, defined as the distance a key moves from first being pressed until it "bottoms out." While that's about right for a notebook, it's still less than half what you'd get with a standard full-sized Cherry MX keyswitch.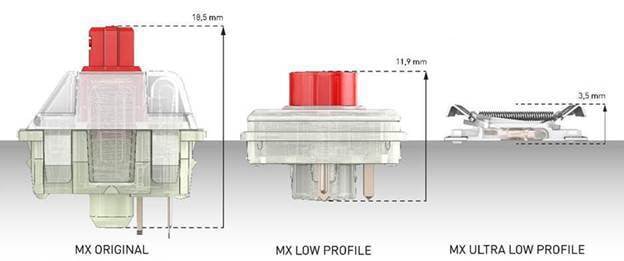 Note the DeLorean looking "wings" on the right
In a bygone era, when size and weight was less of a pressing priority, laptops routinely came with mechanical keyswitches. Although not strictly speaking a laptop (unless you had thighs of steel), the Macintosh Portable used now-defunct SKCM switches manufactured by the Alps company. Nowadays, they're more of a rarity, typically found in gamer-oriented machines from specialist vendors like Razer, MSI, and Eluktronics.
Thanks to its partnership with Cherry, Dell has entered that small club. But this will come at a price for customers.
Dell is only offering its MX keyswitches on the latest-and-greatest Alienware M15 R4 as an £100/$150 optional upgrade. The machine itself starts at £2,049 ($1,799.99 Stateside) for the base configuration, which touts an Intel i7-10870H, 16GB DDR4 RAM, and a 6GB Nvidia GeForce RTX 3060.
That's a pretty high barrier to entry. For context, you can get your hands on a bargain-basement mechanical keyboard with full-fat Cherry MX clone keyswitches for as little as £25.
As something of a connoisseur of mechanical keyboards, your correspondent is genuinely curious to see how this integrated version compares. If and when we get our hands on a review machine, we'll let you know. ®