Tata says hello to £14.5m 1-year contract extension for UK child support system, while DWP figures out how to procure a new one
Deal inked 'without competition' due to COVID, says dept
---
The UK's Department for Work and Pensions has awarded a £14.5m year-long contract to Tata Consultancy Services without any competition.
The deal is an extension to TCS's tenure running the department's Digital Children and Families service technology estate, and primarily its Child Maintenance Scheme (CMS) System, which went live in 2012, although TCS's work began on that £36m deal in 2009.
In an award notice, the department responsible for welfare and pensions in the UK said it was necessary to extend the contract without going to market "to accommodate CMG's changing requirements brought about by the impact of COVID-19."
Apparently, the shift to remote working of many child maintenance and support staff "meant that the delivery of key business and transformation initiatives to enable the Department to safely transition and exit from the contract were delayed."
The existing contract is set to come to an end on 31 March. "The Department currently has no capacity within its current headcount to absorb this activity owing to difficulty in recruitment of permanent resources with the correct skill set and competing demand from both public and private sector," the notice said.
"An extension of up to 12 months will allow for delivery of these key projects and safe exit and transition from the contract," it added.
The original TCS contract was signed in 2009. That deal came to an end in October 2018 after which the DWP offered TCS a two-year extension, and then another six-month extension in August 2020.
The system is based on Oracle's Siebel customer relationship management system, Tata's BaNCS banking system and products from Experian, Genysys, IBM and Oracle, and replaced a Child Support Agency system which was famed as a classic public sector IT disaster.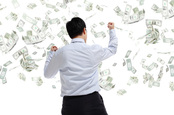 So lemme get this straight. UK.gov ministries are getting better value from AWS... by spending more on AWS?
READ MORE
In 2006, spending watchdog the National Audit Office found that for every £1 collected for child maintenance, it cost 70 pence to run the administration system, leaving the taxpayer short-changed. Auditor general Sir John Bourne noted the "hardship and distress" put upon families by the CSA and its IT contractor, EDS.
The EDS deal had been procured for £427m under the notorious private finance initiative in 2000, one of the last deals to go through before the Treasury outlawed the use of the funding model for IT contracts.
The lesson learned from that disaster was that it was much better to build something using off-the-shelf packages than develop bespoke software.
Although the TCS system functions and is cheaper than its predecessor, it has become "a complex multi-application, multi-supplier environment," which it turns out is not so easy to replace. The DWP has literally bought itself another year to figure out how it might do so.
"The extension will allow for the delivery of key business and transformation initiatives to enable the Department to efficiently transition and exit from the contract," the tender document said. ®