John Cleese 'has a bridge to sell you', suggests $69,346,250.50 price to top Beeple's virtual art record
iPad doodle offered as a 'cryptic currency' non-fungible token, natch
Comedian John Cleese has jumped aboard the non-fungible token bandwagon, with an offer to sell a picture of the Brooklyn Bridge for $69,346,250.50 using the newfangled blockchain-infused digital certificates of ownership for digital goods.
The Monty Python member took to Twitter with his offer, telling viewers "You and me we get it. Our parents laugh at non-refundable tokens and cryptic currencies. 'It can't go on the wall!' they say. 'Is the world ending?!' No, hardly."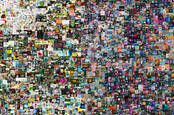 We can't avoid it any longer. Here's a story about the NFT mania... aka someone bought a JPEG for $69m in Ether
READ MORE
The Tweet linked to the auction of a picture of the Brooklyn Bridge, attributed to "The_Unnamed_Artist_John_Cleese".
The owner profile for that entity describes it as "A young, unknown artist (or collective of artists) with a firm grasp of Cryptic Currencies and Non Floodable Tokens."
Cleese says the artwork represents a bridge to the future, adding "a bridge is about trust."
"And if you believe that, I've got a bridge to sell you."
Hello! It is time you meet my alter ego "Unnamed Artist" I'm delighted to offer you the opportunity of a lifetime. I'm selling my 1st NFT. Though bidding starts at 100.00, you can "BUY IT NOW" for 69,346,250.50! https://t.co/Vuyx4trvPE pic.twitter.com/aC4oSVfGHF

— John Cleese (@JohnCleese) March 19, 2021
Cleese has suggested a price of $69,346,250.50, fifty cents more than the record price paid for a work titled "Everydays: The First 5000 Days" by an artist known as "Beeple".
At the time of writing, Not-John-Cleese's work had attracted a bid of $35,671.20. And here it is: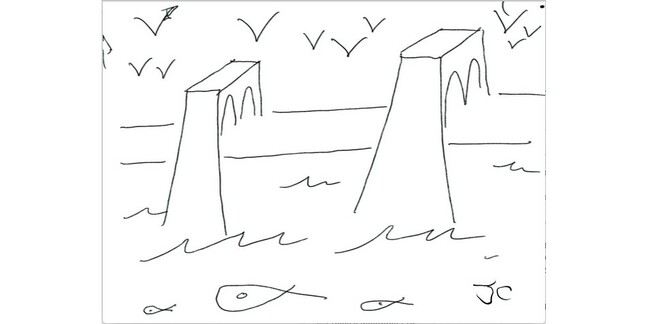 John Cleese's Brooklyn Bridge. Click to enlarge
The Register is considering a bid but as we prefer to deal in real money, may have to revive our infamous invisible HTML5 Bitcoin paywall to pay for the artwork. ®