This article is more than 1 year old
Chairman, CEO of Nominet ousted as member rebellion drives .uk registry back to non-commercial roots
Senior management also booted off board in extraordinary vote
Special report The CEO and chairman of Nominet have been ousted by the .uk internet registry operator's membership.
Three other members were also removed from the not-for-profit's board in a clear rejection of their efforts to push the company in a more commercial direction.
At an extraordinary general meeting (EGM) on Monday, a single resolution to remove five of the 11-strong board passed narrowly [PDF] with 52.7 per cent of the vote on a turnout of 53 per cent of members.
Those five "have left the board with immediate effect," Nominet said in a statement. And they are: chairman Mark Wood, CEO Russell Haworth, registry managing director Eleanor Bradley, CFO Ben Hill, and non-exec director Jane Tozer. Bradley and Hill will remain in their day jobs at Nominet for now.
Current non-executive director Rob Binns will serve as acting chair.
Hours before the result was announced, the board was put into the uncomfortable position of having to put forward and discuss a vote that would fire half of them and put the other half on notice.
"I find it sad that we've got to this point," chair Mark Wood told the meeting in opening remarks before acknowledging that the board was largely to blame for the showdown. "In the past, we clearly haven't listened well enough to our members. We know that many things we need to do better."
Still hoping that the vote would fail to meet a 50 per cent threshold to pass, Wood continued on as if he were presenting a new strategic direction for the registry operator rather than facing an ignominious exit.
Before the vote even started, the campaign that called for the resolution had claimed the scalp of Nominet CEO Russell Haworth, who resigned just hours before on Sunday saying he had "informed the board of [his] intention to stand down." The board accepted his decision, though the exact details of the chief exec's exit are yet to be worked out.
Of Haworth's resignation, Wood said: "We all recognize, as he did, that now a new direction will require new leadership." Nominet is now "committed to a program of changes and engaging with members to shape that process."
Belated reforms
Wood also pointed to Nominet's "seven-point plan" for adjusting its approach and argued that a yes vote would only serve as a delay to implementing those reforms. That conveniently ignored the fact that stronger versions of those reforms had been proposed five years earlier by an independent review ordered by Nominet but had been actively rejected by the board.
The conciliatory approach and recognition of fault was a far cry from how Nominet has reacted to the challenges posed by the PublicBenefit.uk campaign for the board overhaul. Rather than engage with criticism levelled at the organisation and explain their positions, both Wood and Haworth repeatedly attacked the campaign and have done everything in their power to undermine it.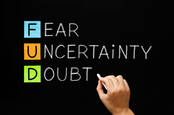 Desperate Nominet chairman claims member vote to fire him would spark British government intervention
READ MORE
Having initially complained that the campaign was no more than a "small minority of members," when support for it continued to grow, both men used the company's full resources in an attempt to defeat it, including requiring staff to repeatedly contact members by email, phone, and post to urge them to vote against the resolution to fire them.
Many members reported receiving two or more phone calls on top of multiple pieces of mail and at least four emails from Nominet, despite having heard nothing from the organisation for years. Both men also attacked the campaign and the man behind it – CEO of Krystal, Simon Blackler – accusing him of undermining confidence in Nominet and pushing for something unnecessary and disruptive. It accused the campaign, without evidence, of targeting and attacking Nominet staff and company partners.
Nominet refused to even mention the PublicBenefit.uk campaign and, when the campaign asked for members' contact details to make its case, rather than email a spreadsheet, Nominet sent a physical package with member contact details printed on over 500 pieces of paper – minus their email addresses.
Stable genius
The company also refused to put forward a proposed second resolution at the EGM that would have seen two highly qualified caretaker directors installed at the company, claiming that the approach wasn't legal. Then, having ensured a yes vote would then leave the organisation leaderless, Wood and Haworth turned around and accused the PublicBenefit.uk campaign of fostering instability but not having a plan for replacing the fired board members.
Such tricks aside, it was clear that the campaign had tapped into long-held resentment by a large number of members against a management team that has consistently ignored their input. On top of raising .uk prices by more than 50 per cent, Nominet has slashed money given to charitable causes and overseen a big drop in operating profit – all in an effort to break into commercial markets that were only tangentially linked to its core domain-name business. Those efforts have been a failure, but it didn't stop the senior management from awarding themselves huge bonuses and pay rises.
With the focus on new markets, more and more problems have arisen with the .uk registry itself but they were repeatedly ignored or brushed under the carpet. Every time there was an announcement about the .uk registry, it appeared to be focused on how to pull more money out of the monopoly contract and into Nominet's coffers than into addressing concerns.
Despite Nominet's attacks, however, support for the campaign has continued to grow over the past month with PublicBenefit.uk posting a running tally of supporters on its website.
At the EGM, Wood argued with a straight face that Nominet "runs a very good member engagement program," before stating that no one on the board knew the depth of member feeling against its plans and actions. Both Wood and Haworth have also repeatedly claimed that low member turnout at its webinars was a sign that members either aren't interested in what Nominet was doing or are happy with their plans.
Dissent
In what was the only piece of dissension within the board during the EGM, non-executive director James Bladel, who works for the world's largest registrar GoDaddy, said that in his opinion the low numbers of engagement should have acted as a warning sign rather than a signal that all was fine.
With the tide turning against them, last week Wood even claimed that a yes vote would see the UK government intervene in the running of the organisation: something he continued to warn about on Monday though provided any no evidence for.
But when several large and respected companies, including Canadian registrar Tucows and the London Internet Exchange (LINX), put out public statements late last week supporting the campaign and announcing their intention to vote yes, it was clear that even if Nominet's management won the vote, it had to radically change its approach.
That failure – some would say, refusal – to listen to smaller Nominet members who make up the bulk of its 2,500 membership has left a huge trust gap that board members were forced to acknowledge at the EGM.
Almost every question asked at the EGM was directly critical of the board. But their responses only served to highlight just how disconnected board members have become from their own members, with concerns discussed as if they applied to some third-party rather than the actual board members' actions themselves. The board appears convinced that their decisions over the past five years have been broadly accepted and that their only mistake was that they failed to listen carefully enough to a small subset of members.
In truth, members have been repeatedly and loudly complaining about Nominet's direction and, more recently, its failure to adequately look after the .uk registry. There is plenty of evidence that not only have they been roundly ignored but actively sidelined, such as when Nominet's general counsel refused to accept a petition from over 100 members that opposed one of Haworth's plans.
Distrust
Such was the level of distrust that PublicBenefit.uk organizer Simon Blackler refused to give a three-minute rundown of his campaign's position at the EGM after Nominet told him he would need to logout of the meeting after giving his remarks and then log back in again.
Since there was no real need for him to do that, Blackler was concerned that Nominet might use the opportunity to refuse to let him back into the meeting and so prevent him from voting before polls closed: as the proxy holder for more than 500 members, without his vote, the yes vote would almost certainly fail.
Nominet new CEO opens giant can of worms, sticks head in
FROM 2015
Incredibly, given Nominet's past and recent actions, that fear was a legitimate one. Last week, Nominet's company secretary refused to say when the company's voting rights had been calculated or release them publicly: something that the company has done without fail, a month in advance of every AGM or EGM it has ever held.
It was only minutes before voting started that Nominet chair Wood informed members that the voting rights had been calculated on February 1 - one day before the EGM was formally announced. He did not however release the spreadsheet detailing what those rights are.
Despite only having a membership of roughly 2,500, with voting rights decided over a month ago, and all votes cast electronically, Nominet still claimed it needed a two-hour window to announce the results. But even that was insufficient and nothing was heard from Nominet until three hours after that.
What happens next is unclear. The board statement announcing the result said that it "acknowledges that members have made a clear statement with today's vote and will be working on a strategic change in direction."
Both Binns as acting chair and Wood as departing chair provided canned quotes talking about how grateful they were to everyone that had been fired and what a great job they had done – despite having just been booted out for the opposite. ®