Dutch enterprise software outfit Unit4 acquired for $2bn in private equity takeover
Existing leadership to continue while majority shareholder exits stake
Dutch business application biz Unit4 has been bought by private equity group TA Associates in a deal said to be in the region of $2bn.
In the definitive agreement confirmed today, Partners Group, a private markets outfit, will invest alongside TA on behalf of its clients.
Unit4 CEO Mike Ettling is expected to continue to lead the company, supported by the existing management team. Advent International, the current majority shareholder in Unit4, will exit its stake in the company.
In a statement, Unit4 and TA said they would "partner to further accelerate the company's vision of 'people-centric ERP' for mid-market enterprise organisations."
In September last year, Ettling told The Register that despite Unit4's 24 per cent year-on-year growth in bookings for the first half of the year, the software industry was yet to experience the full impact of the COVID-related economic slowdown, with "demand generation... taking longer for stuff to go from top of the funnel to a qualified lead."
In 2018, Unit4 moved to a multi-tenant cloud model and on a modern API-based architecture only available on Microsoft's Azure. Unit4 tends to emphasise tight integration with Microsoft's personal productivity and collaboration tools.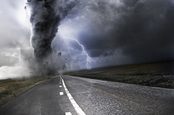 Tech industry might have weathered the storm so far, but challenges will be felt from next year, Unit4 boss warns
READ MORE
Advent International bought Unit4 in 2014, four years after the application firm bought Norwegian ERP provider Agresso, makers of software particularly popular in the public sector.
The company has chalked up recent wins in the sector, including Surrey County Council in a £30m deal to replace an ageing SAP ERP system.
But it has not always been plain sailing. City of Edinburgh Council ditched plans to migrate to Unit4 with an ERP project "reset" in June 2018, preferring to upgrade its Oracle platform instead.
TA Associates, founded in 1968, billed itself as one of the "early modern-era private equity firms" in the US.
Unit4 is not its only foray into software. Earlier this month, the investment house bought data integration firm Precisely in a deal thought to be worth $3.5bn. ®