This article is more than 1 year old
Microsoft and Google, sitting in a tree, working on browser compatibility
Software behemoths to spend 2021 fixing CSS pain points
While its managers squabble, engineers at Microsoft and Google have put their heads together to ease some of the more severe developer pain points in browsers. Spoiler: it involves CSS.
Those who remember Microsoft's shenanigans during the heyday of Internet Explorer will doubtless be feeling a twinge of irony at the thought of the Windows giant signing up to a browser compatibility initiative, but here we are.
Google is very much the gorilla in the room when it comes to browsers nowadays and the Chromium project that underlies its Chrome browser forms the basis of many popular web-surfing applications, including Microsoft's Edge and Vivaldi. The ad slinger's involvement in the Compat 2021 project augers well for progress.
"Compatibility on the web has always been a big challenge for developers," said Google with breath-taking understatement, before it noted research directing the efforts of engineers to five main pain areas, all of which fall under CSS (rather than, oh, maybe browser extensions?).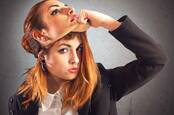 Vivaldi opens up an exciting new front in the browser wars, seeks to get around blocking with cunning code
READ MORE
Engineers at Microsoft, Google, and Igalia (regular contributors to Chromium and WebKit) will be working on fixing five areas in 2021 – CSS Flexbox; CSS Grid; transforms; the aspect-ratio property; and position: sticky.
Progress can be measured on a handy dashboard, showing how well preview builds of Chrome/Edge, Firefox, and Safari are doing against those focus areas, with up to 20 points per feature assigned to the score for a potential total of 100.
The goal of browser compatibility across vendors is noble, certainly for developers weary of the vagaries of CSS when dealing with Chromium, Gecko, or WebKit-based browsers.
However, while focusing on five problematic areas is welcome, the initiative does not address other issues that might leave customers wondering just how compatible their chosen browser is, namely the habit some vendors have of blocking website functionality based on what is lurking in the User Agent string.
If browsers do indeed become as compatible as Google, Microsoft, and the Compat 2021 initiative desire, then such shenanigans will not be needed. Right? ®