Think tank WorldSkills UK has claimed Britain is facing a digital skills shortage as fewer young people opt to study IT-related subjects at GCSE and A Level.
The report [PDF] highlighted a steady decline in the number of Computing and IT students at GCSE level since 2015, falling 40 per cent from a peak of 147,000 to just 88,000 last year.
The drop was attributed to the government's attempt to phase out the old ICT GCSE, which was regarded as a "insufficiently rigorous," and focused primarily on Office-related skills rather than those most useful for a job in tech, such as programming.
Although fewer than 10,000 students were subscribed to a GCSE ICT class in 2020 (less than a tenth of its 2015 figure), the number of students enrolled in a Computer Science GCSE course hasn't kept up either.
Things were relatively better with respect to A Levels, with the decline between 2015 and 2020 measuring five per cent. This reasonably steady trajectory was maintained while ICT courses are gradually displaced by those in Computer Science. Additionally, the number of students studying digital-related apprenticeships grew by 4.9 per cent between the 2017/2018 and 2020/2021 academic years, but still made up only around 5 per cent of apprenticeship starts.
The report also identified encouraging numbers of students studying Computer Science at an undergraduate and postgraduate level, with respective growth of 17 and 55 per cent in the years between 2014/2015 and 2018/2019. Although not mentioned in the paper, the surge in postgraduate participation was a likely consequence of government financing introduced in 2016.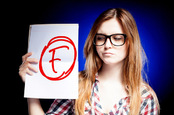 Why did Johnny and Jenny's exam grades yo-yo over the summer? Here's some of the code behind UK results chaos
READ MORE
WorldSkills UK said it is concerned that the declining or stagnating numbers of people studying IT-related courses at secondary and tertiary levels will result in a skills shortage, with 92 per cent of employers surveyed placing an importance on "a basic level of digital skills," and 80 per cent of employers having roles that require "advanced digital skills".
Although a majority – 70 per cent – of young people surveyed in the report said they expect their employers to invest in their digital skills, just 47 per cent of workforces said they offered on-the-job training.
Additionally, some employers surveyed by WorldSkills UK as part of a focus group raised concerns with obsolescence in the curriculum, course content outdated by the time students enter the work market.
"You look at some of those qualifications, they haven't been updated for eight years, and tech's moving on rapidly," one training provider interviewed for the report told World Skills UK.
Addressing this problem requires a rigorous review of the root causes, including gender and geographic inequality, as well as "digital poverty", the think tank said.
At all education levels, girls are less likely to study ICT or Computer Science than boys. Last year 23 per cent of Computer Science or ICT GCSE entrants were female, and only 17 per cent carried on at A Level. In higher education, women made up only 16 per cent of tech undergraduates in 2018/19 and 30 per cent of postgraduates.
Additionally, WorldSkills UK argued that more should be done to ensure that every student has access to broadband and a sufficiently capable computer, which it argued was crucial to "economic competitiveness and to social justice."
The demand for digital skills is not only impacting technology businesses, said Phil Boden, division manager at global HR consultancy Robert Half UK, "across the board demand for digital skills is rising.
In the last year, the number of job adverts for Advertising and PR managers with software configuration skills has gone up by 208 per cent," he said. "Today, being digitally literate is just as important as maths or science, yet it's still seen as optional by most students and so the government needs to be looking at revamping IT GCSEs and other junior qualifications, and making them mandatory until school leaving age." ®