This article is more than 1 year old
Google patches WebView component to end unexpected Android crash fest
Snafu tripped up Gmail, Google Pay, and a variety of other Android apps
For about seven hours on Monday, users of Android devices experienced crashes in various applications including Gmail and other applications that loaded web content.
Google now says it has fixed the problem with an update to Android System WebView, a system component linked to Chrome that handles the rendering of web content in applications.
"We have resolved the issue with WebView that caused some apps on Android to crash for some users," said Android community manager Zak Pollack in a support post on Tuesday. "Updating Android System WebView and Google Chrome via Google Play should now resolve the issue."
It appears that a previous update mucked things up, causing apps that implemented a WebView to misbehave. Reports of problems on Monday came from users of a wide range of Android apps, including Call of Duty: Mobile, Google Pay, and DuckDuckGo, to name a few.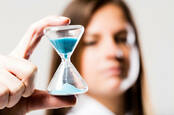 In case there was any doubt about using legacy Edge, Microsoft 365 throws its weight behind WebView2
READ MORE
The app troubles also prompted responses from Android handset makers Samsung and Xiaomi as they tried to help puzzled customers.
The Register asked Google to provide more specific detail about the cause of the instability but we've not heard back.
Initially, Google advised affected users to try their desktop Gmail Web interface instead of the Gmail Android app, but after repairing the WebView component, revised code can be fetched from the Google Play Store.
Google also advises updating Chrome for Android.
"We apologize for the inconvenience and thank you for your patience and continued support," Google said on its Gmail status page. "Please rest assured that system reliability is a top priority at Google, and we are making continuous improvements to make our systems better." ®