This article is more than 1 year old
OVH flames scorched cloud customers with pledge to build data centre fire simulation lab
Restoration of some services at destroyed data centre promised for this week, SBG1 data centre status in doubt again
French cloud company OVH has pledged to create a lab to model the effects of data centre fires – less than two weeks after one of its data centres was destroyed by fire.
News of the lab came in a video update from OVH founder and chair Octave Klaba, who advised that some services in the company's ruined Strasbourg data centre complex would return this week.
The SBG4 data centre, he said, will bring servers back online between Wednesday and Friday this week.
Klaba muddied the waters about the status of SBG1, of which he said in a Sunday Tweet: "We don't plan to restart SBG1. Ever." The Register has a screenshot of the Tweet here in case it is memory-holed.
In his new video, Klaba said after smoke was seen around SBG1 "we decided to close SBG1 and not restart for the moment."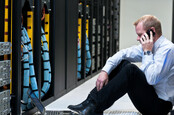 Cloud builders hoover up 60% of ALL servers sold in 2020 as enterprise bit barns left to sweat
READ MORE
What is clear is that servers from SBG1 will be moved to either SBG4, or to other OVH sites after they are cleaned.
Restoration of SBG3 is proceeding well, with public cloud infrastructure soon to be restored. The data centre hosted backups for around 30 percent of customers whose servers were destroyed along with the SBG2 data centre. Klaba said some of those backups will be restored this week.
A vSphere-based environment will also be back this week, but re-building virtual storage and networks will take time.
Update March,22 8pm
Here, the 3nd video with last updates about the fire in our DC in SBG2. pic.twitter.com/sMGrCz2X4I

— Octave Klaba (@olesovhcom) March 22, 2021
With his update out of the way, Klaba quickly touched on root cause analysis and said it will be months before final findings are delivered.
While we all wait to learn if the UPS maintenance worker fingered as a possible source of the fire is about to become a star of The Register's Who, Me? column, Klaba promised that OVH will upgrade all of its data centres to make them more resilient.
He added that the company will open-source its water-cooling technology, then addressed the company's fire suppression and extinguishing regimes. Klaba said all OVH data centers have them, but that the technology used varies depending on the room it is protecting.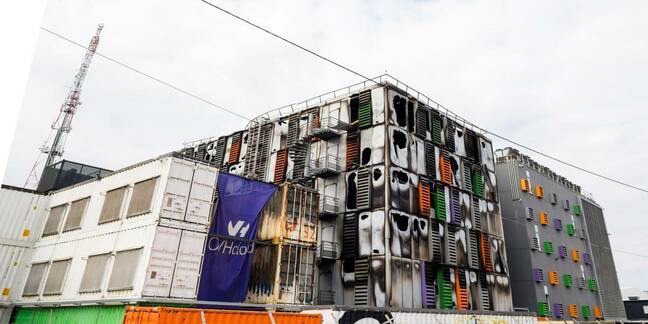 OVH Strasbourg, post-fire. Click to enlarge
"It is not the same because the purpose is different in each room," he said, explaining that server fires and electrical fires need different dousing tech.
Klaba then pledged to find out what works best, saying OVH will create a fire lab.
"I want to test how the fire is going in different rooms," he said. "I want to find how to extinguish the fire in different rooms and share with the rest of the industry."
"That's for the future," he concluded, as right now OVH is working "20x7" to bring customers back online. ®