This article is more than 1 year old
Hyundai and Singapore's top telco charge towards electric vehicle battery subscription service, 5G smart factories
May have something to do with turning your dad into a cyborg at a wedding
VIDEO Hyundai Motor Company and Singapore's dominant telecommunications company Singtel have teamed to build 5G-connected smart factories and an electric vehicle battery subscription service.
The Korean carmaker's auto and manufacturing expertise and Singtel's 5G and Internet of Things (IoT) smarts will be combined to develop and pilot of the smart factory. Hyundai's Singapore outpost has created the Hyundai Motor Group Innovation Centre (HMGICS), a 44,000m2 facility that will study future mobility needs and and develop transport-related innovations.
That facility also houses an intelligent manufacturing platform that will be the foundation of the new effort. If all goes well and the smart factory works, the results will be considered for Hyundai factories everywhere.
Details of the car battery subscription service are sketchy, but appears to involve real-time telemetry of electric vehicles to track battery performance using a yet to be built IoT communication system.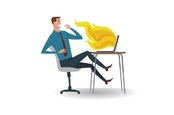 Red Hot Chili Packets! New submarine cable to land in home of cult Sriracha sauce
READ MORE
Like any telco, Singtel knows a thing or two about subscription billing systems, which could be handy for batteries-as-a-service. The two companies' canned statement says both systems will initially only be available in Singapore.
"Our collaboration with Hyundai Motor is timely given the Singapore Government's decision to phase out internal combustion engine vehicles by 2040 and the recent Budget announcement on new policies to encourage more Singaporeans to switch to driving electric vehicles. By pushing the boundaries of what is possible with 5G, IoT and other advanced technologies, we also want to build up Singapore's smart manufacturing and Industry 4.0 capabilities and strengthen its innovation ecosystem," said Andrew Lim, Singtel's managing director for government and large enterprise.
Just what the two companies cook up is as yet unknowable. The Reg has, however, found a promo video for the HMGICS that, if nothing else, offers a very odd view of weddings in the year 2030. ®