This article is more than 1 year old
LINE stops data flowing to China after Japanese officials ditch app over privacy concerns
App's owner says users didn't bail
Messaging app LINE has removed Chinese affiliate's access to personal data, after infosec concerns led Japanese government officials to stop using the app. Information stored in South Korea will also be rehomed to Japan by September.
LINE CEO Takeshi Idezawa announced the change in a news conference yesterday and in a statement.
The instant communication app is massively popular in Japan with regional administrations relying on it for a variety of communications (until last week) and the government even recommending its use in the past as a COVID-era telemedicine tool.
Government officials began to rethink using the app following reports of foreign access to in-country equipment. Four engineers performing system maintenance in China had access to LINE's Japanese servers containing personal data. Separately, monitoring of certain elements of the app was subcontracted to a different China-based company.
While Japanese privacy laws do not restrict the use of foreign contractors, LINE did not specify their use in the privacy policy. LINE denies wrongdoing, but has apologized for concern and inconvenience.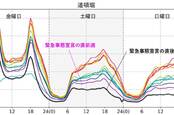 Yahoo! Japan! shares! user! location! data! with! government! to! track! coronavirus! clusters!
READ MORE
LINE has also promised better transparency and stronger data governance. This includes privacy policies that actually state the nations in which user data might be stored, a special committee to conduct verification of data security, achieving Cross-Border Privacy Rules certification and ticking off US National Institute of Standards and Technology security compliance checklists.
Despite having exposed user data, the app seems not to have suffered.
"Thankfully, there has been no major change in the number of users," Idezawa said in yesterday's press conference. ®