This article is more than 1 year old
China's 2020 cloud infrastructure spend outpaced the world, says analyst
66 percent jump saw $19bn change hands, but they're just 14 percent of global spend
China's big clouds went on a world-beating spending spree to acquire new infrastructure in 2020, according to analyst firm Canalys.
The market-gazers' new assessment of infrastructure spend in the Middle Kingdom found that local clouds spent $19bn between them, a 66 percent jump on 2019's $11.5bn spend.
"Remote learning and working, as well as gaming, streaming, ecommerce and other online services were key areas driving consumption of cloud infrastructure services in China throughout 2020," said Canalys Chief Analyst Matthew Ball. "Cloud service providers also played a pivotal role in developing digital services to support organizations in overcoming challenges caused by the COVID-19 pandemic".
China's big four clouds - Alibaba, Huawei, Tencent, and Baidu – together accounted for around 80 percent of the spend. Canalys rates Alibaba as the market leader with forty percent market share, ahead of Huawei on 17 percent, Tencent's 15 percent and Baidu's AI-centric cloud on eight percent.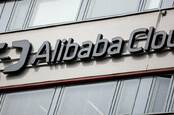 Alibaba Cloud turns its first-ever profit, shows its sales are a fifth of that of Amazon Web Services
READ MORE
Canalys said 2020's spending expansion was the highest it's ever recorded in and faster growth than it can find in any other nation.
But China still lags in dollar terms: the nation accounted for 14 percent of all cloud infrastructure investment, up from 12 percent in 2019.
However, China is already getting a second wind. Q4 spending jumped 62 percent to $5.8bn, up $2.2bn year-on-year and $740m quarter-on-quarter. Canalys reckons that growth reflects a government drive for industry to use cloud whenever practical, while using big data and AI to become more sophisticated.
"This is accelerating the development of data centre capacity, connectivity and data services," said Canalys analyst Blake Murray. "This year will bring a growing opportunity for cloud service providers to demonstrate value across specific industries and across specific complexities of hybrid-cloud and cloud-native deployments." ®