This article is more than 1 year old
Bringing gigabit internet to Rural America requires equitable spectrum access, claims industry body
WISPA it softly - seven million people rely on wireless connections
America is big. Really big. And for those living in the most rural parts, finding solid broadband can be an uphill struggle, with many opting to ditch fixed-line connections for wireless equivalents.
Hoping to improve the situation, the Wireless Internet Service Providers Association (WISPA) has proposed a set of changes to spectrum allocation rules that, it says, will extend gigabit connectivity to the seven million people who rely on wireless connections to get online.
At the top of WISPA's wishlist is a request that the FCC would provide 200MHz of mid-band spectrum on a non-auctioned basis, which wireless providers could access on a shared basis, or on "licensed by rule" terms, which would define the parameters upon which it could be accessed.
This is a big ask. Mid-band spectrum is in heavy demand from conventional wireless carriers, as it's well-suited to consumer 5G applications, delivering the perfect mix of range and speed. The US mobile industry has shown itself prepared to splurge on spectrum rights, and the FCC raised an astronomical $81bn in its last mid-band auction, with Verizon alone spending $45.4bn on 3,511 5G licenses.
As WISPA noted, wireless ISPs are vastly smaller businesses, with some of its 1,000 member companies having fewer than ten employees. Subscribers, meanwhile, range from as little as 100, to as high as 200,0000.
Put simply, these businesses don't have the ability to compete with national cellular providers when it comes to national auctions. Without government intervention, they have little chance of obtaining the spectrum required to extend and improve services.
WISPA has also requested access to more millimeter wave (mmWave) spectrum, and the imposition of "use it or lose it" rules that would allow the FCC to wrest control of fallow or abandoned spectrum licenses. Telecoms watchdogs routinely do this, with the FCC reallocating part of the 2.5Ghz spectrum from education services to 5G in 2019.
In the UK, the 700MHz and 3.6-3.8 GHz spectrum for national comms regulator Ofcom's last auction came from digital TV services and wireless microphones. Rules that make this process automatic and rigorous would conceivably extend the amount of wavelength available to communications providers.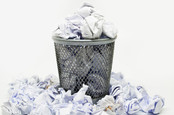 WiMAX? 'Dead with no known users': Linux tips code in the recycle bin
READ MORE
But spectrum alone isn't enough, and WISPA has asked for changes to infrastructure rules and how federal subsidies are allocated.
On the infrastructure side, WISPA said it would like to see all providers have equal access to municipal facilities and poles, as well as rules that would make it easier to deploy new fixed-line connections (which form the backbone of wireless internet services) alongside roadway construction and upgrades.
Additionally, it urged the FCC to change rules that would allow smaller providers to gain access to infrastructure without first qualifying for Eligible Telecommunications Carrier status, which is also a barrier to many subsidies, including the rural-targeted Universal Service Funds.
WISPA would also like to see changes to how subsidies are allocated to adopt the same "outside-in" strategy proposed by the UK government as part of its gigabit rollout. These changes would include a preference to small, local providers, and the prioritization of areas with users already lacking broadband access.
While the latter proposals appear feasible, convincing the FCC to give away spectrum, either for free or at a vastly reduced cost, that would otherwise sell for many billions feels less plausible, despite the FCC's stated aims to extend connectivity across the digital divide. ®