This article is more than 1 year old
WhatsApp in India? A probe into Facebook privacy, citizen cyber-cops absolved, and censorship criticism
Netflix gets the 'won't someone think of the children' treatment over show for adults
Content regulation and privacy have become hot topics in India, in three dimensions.
On Wednesday, Indian minister of home affairs Shri G. Kishan Reddy has defended the nation's plan to recruit citizens as volunteer policers of unlawful online content, saying it is not open to abuse by volunteers who use the program to prosecute a grudge.
The volunteer program was launched in late 2020 and an early call for recruitment of volunteers was made in Jammu and Kashmir , two Muslim-majority states that Hindu-dominated India recently stripped of autonomy on security grounds amid a long-running territorial dispute with Pakistan. Among the content volunteers were asked to look for was "anti-national activities", a term that India's Internet Freedom Foundation criticised as unhelpfully broad.
Others pointed out that volunteers could abuse the scheme to pursue their ideological agendas.
Questions about the scheme's design made it to India's Parliament, where minister Reddy yesterday tried to address concerns.
The Minister's answer to a question added details about volunteer registration, identity verification, and explained that any reports from volunteers will be vetted by local law enforcement agencies before any action is taken.
Those measures, he indicted, should prevent misuse of the scheme.
Also yesterday, India's Competition Commission launched an inquiry into WhatsApp's new privacy policy. The Commission's filing [PDF] explains that it worries the new policy, which will mingle user data from Facebook and WhatsApp, is bad news for India's citizens and anti-competitive to boot. India's government sent WhatsApp a sternly-worded missive after the policy change, so this inquiry is an expression of that ire.
Facebook will also be keeping an eye on other recent move regarding messaging services and online content – the Intermediary Guidelines and Digital Media Ethics Code, as it has also been challenged.
The new Code gives India's government the power to set regulations about content-blocking without wide consultation, then require or implement blocks or deletions. The Code also requires video streamers to respectfully depict Indian culture, with blocking a possibility of content is deemed not to meet local standards.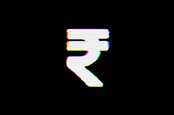 Indian MP calls for Australian-style pay for news laws
READ MORE
Those standards have recently been tested by an Amazon Prime Video show called Tandav that was felt to inappropriately depict Hindu deities. Amazon amended the show after an outcry. A Netflix program, Bombay Begums, was recently criticised by India's National Commission for the Protection of Child Rights for depicting drug-taking and discussions of gender issues. The Commission called on Netflix to remove the offending scenes on grounds they can corrupt children, despite the program being rated as suitable only for those 18 years or older.
Messaging and social media services will also need to change under the code, with a requirement to identify users under some circumstances one provision. Social media companies will also be required to appoint grievance officers to handle complaints from authorities or citizens.
News and publishing lobby group the DIGIPUB News India Foundation, and others, have objected to the Code and attempted to have it struck down in court on grounds that it over-reaches and enables censorship with little oversight. Multiple cases continue to test that proposition.
The Internet Freedom Foundation this week called for the Code to be withdrawn, then re-written after wider consultation.
Social media companies, however, have started advertising for the complaint-handling teams the Code requires. ®