This article is more than 1 year old
Please stop leaking your own personal data online, Indonesia's COVID-19 taskforce tells citizens
Posting pics of 'I got the jab' certs, complete with their QR codes, has authorities worried
Indonesian officials have asked its nation's citizens to stop leaking their own personal data on social media by sharing pictures of certificates attesting to their receipt of COVID-19 vaccinations.
In a Tuesday press conference, Indonesia's COVID-19 task force spokesman Wiku Adisasmito explained that the certificates include a QR code that, when scanned, can yield personal medical data.
Adisasmito explained the possible consequences of data leakage at a Tuesday press conference.
Adisasmito also described Indonesia's COVID-19 outlook and response in positive terms. Although a 2.3 per cent increase in cases was recorded this week, it comes after four consecutive weeks of decline, he said.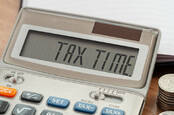 When it comes to taxing tech giants, America is out, France is in, Canada and Indonesia are going their own way
READ MORE
Indonesia currently has 126,439 documented cases of COVID-19, with 1,304,921 recorded recoveries and 39,865 deaths.
Before asking the public not to put themselves at risk for data security breaches, he assured them the vaccine is safe, halal and has minimal side effects. Adisasmito asked the public to participate in the vaccine program according to existing schedule.
The country aims to vaccinate more than 181 million of its 270 million people in one year. Indonesia has already given over 5.7 million first doses of the Chinese company Sinovac's vaccine. Almost 2.5 million have received their second dose.
Indonesian authorities approved the use of the AstraZeneca vaccine last week. ®