Updated A law bill proposed in Arizona that would allow app developers to avoid Apple and Google's mandatory in-app payment systems and associated commission fees has stalled – after state senators mysteriously skipped a vote on it.
The legislation was put forward by state House Representative Regina Cobb (R) and narrowly passed the US state's House by 31-29, with Republicans mostly for it and Democrats mostly against. It required a sign off by the state Senate and governor to become law, once it had passed the Senate committee stage.
The bill, HB2005, forbids any "digital application distribution platform" with more than a million downloads a year from forcing application makers domiciled in Arizona to use "a particular in-application payment system as the exclusive mode of accepting payments from a user to download a software application or purchase a digital or physical product or service through a software application."
It also, among other things, bans platforms from retaliating "against a developer that is domiciled in this state or an Arizona user for using an in-application payment system or digital application distribution platform that is not owned by, operated by or affiliated with the provider or retaliate against a developer for that use to distribute applications to or accept payments from Arizona users."
This would give mobile application makers in Arizona the choice to opt out of using the Apple App Store and Google Play's payments service, which typically take up to a 30 per cent cut of app purchases and in-app transactions, and use something else instead. In short, the bill prevents tech giants from shaking down app developers with commission fees.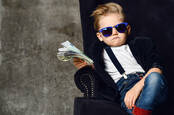 Google halves Android app fee to 15% for lower-earning devs... who aren't responsible for majority of revenue anyway
READ MORE
But it was stopped dead in its tracks on Wednesday by the state Senate's commerce committee, the Verge first reported. Rather than voting on advancing the bill toward putting it before the whole Senate for approval, the committee instead put a hold on it, halting its legislative progress. This sparked fears of backroom deals and political chicanery.
David Heinemeier Hansson, creator of Ruby on Rails and founder and CTO of email app Hey, hoped to address the committee for a couple of minutes ahead of the vote to advocate for developers – and was shocked to discover the panel of Republicans and Democrats had decided to freeze the proposed legislation at the last minute. He believes the tech giants had pulled some strings to get the bill black-holed, with both Apple and Google having been lobbying against the incoming rules.
Specifically, Hansson claimed Apple recruited a former chief of staff of Arizona Governor Doug Ducey (R) to negotiate an end to HB2005.
So apparently some backroom deal has been struck that killed the opportunity for this bill to be heard by the committee today. I guess whatever money Apple spent to hire the governor's former chief of staff is paying off! Sheesh.

— DHH (@dhh) March 24, 2021
There is a deafening silence from the commerce committee on the fate of the bill. The draft law's status at time of publication is officially listed as "held." It's clearly difficult to loosen the tech goliaths' grip on the industry: a similar bill proposed in North Dakota was rejected by lawmakers last month.
The Coalition for App Fairness, a non-profit organization lobbying for the bill, which has the backing of Apple-bothering Epic, told El Reg the battle to stand up to Silicon Valley is not yet lost: "The legislative session is not over. We will continue to push for solutions that will increase choice, support app developers and small businesses and put a stop to monopolistic practices."
Cobb, Senate commerce committee chairman JD Mesnard (R), Hansson, Apple, and Google were not immediately available for comment. ®
Updated to add
Rep Regina Cobb, who put forward HB2005, told us the bill is now dead after the Senate commerce committee chairman effectively dropped it from the legislative agenda. It is believed the draft legislation did not gain enough political support for a vote on the Senate floor, and so it was killed off at the committee stage.