This article is more than 1 year old
5-year-old Fairphone 2 is about to receive a major update to Android 9
Yes, it's old, but the handset has been supported for much longer than the big dogs usually manage
If it's not the battery, it's the software. Phones can have a brief shelf-life and the road from cutting edge to obsolete is short. Bucking that trend is Fairphone, which is about to start rolling out Android 9 to its Fairphone 2 model, first released more than five years ago.
Earlier this week Google signed off on the Fairphone 2's Android 9 update, effectively giving the company the green light to start pushing it to user devices. Updates have already begun and are expected to continue into mid-April.
With Android 12 expected towards the end of the year, an upgrade to Android 9 feels marginal at best and outdated at worst.
Then again, the Fairphone 2 launched way back in December 2015 and shipped with Android 5.1 Lollipop, itself dating back to mid-2014. Fairphone has supported a device across four version changes, when larger companies (including those part of the Android One programme) typically manage two at best.
Additionally, Google has displayed a willingness to continue supporting Android 9, which holds about a fifth of the Android install base, with the latest March security bulletin containing fixes for the aged operating system.
Fairphone first announced the planned update last June, simultaneously offering a beta version to early adopters willing to take a punt. The nine-month delay between announcement and launch is likely due to the difficulties in porting Android 9 to the use of the obsolete Snapdragon 801 chipset, which Qualcomm ceased supporting following the launch of Android 6.
Fairphone's Android 9 port also had to pass roughly 477,000 tests in order to receive Google certification, which almost certainly complicated matters further.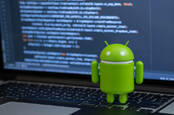 Google, Qualcomm team up to make long-term Android updates easier on Snapdragon
READ MORE
In December, Qualcomm and Google teamed up to re-architect how Android versions are made, aiming to increase the number of OS versions a device will receive. These changes, which apply to devices released with Android 11 and the Snapdragon 888 or newer, will conceivably allow vendors to provide three major software upgrades.
Independently, some vendors have committed to offering long-term support for their new devices, with Samsung providing its latest Galaxy blowers with four years of security updates.
Fairphone has said it plans to offer spare parts and software updates for its latest devices, the 2019 FairPhone 3 and 2020 Fairphone 3+, until 2024.
The future for the FairPhone 2 is much less certain, however. With just 32GB storage and 2GB RAM, it's hard to see how much more mileage it can provide, despite its impressive repairability. Although solid at the time, the Fairphone 2's specs have failed to keep pace with the growing hardware demands of subsequent Android versions, which are increasingly memory-hungry. For context, the lightweight "Go" version of Android 11 targets devices with 2GB RAM and under.
All good things come to an end. ®