Oracle sorely wanted case alleging improper inflation of cloud sales to disappear. But the judge said no
A couple of execs have been let off the hook, though
Oracle has failed to block a legal case that alleges it inflated cloud revenue with dubious sales practices, but has succeeded in reducing its scope.
In April 2020, the tech monolith attempted to have a revised version of a class-action suit against it thrown out, saying it contained the same "fatal flaws" as an earlier action that was tossed.
But in an order [PDF] this week, Northern District of California judge Beth Labson Freeman said the plaintiffs had succeeded in arguing a narrow omission theory of securities fraud based on Oracle's prior statements.
Labson Freeman did, however, let former Oracle executive Thomas Kurian, now CEO at Google Cloud, and Steve Miranda, executive veep of Oracle applications product development, off the hook, finding that the plaintiffs' allegations against the pair had failed to back its claim that they had violated the Exchange Act.
However, the order said, the investors had "adequately pled a narrow omission-based theory of fraud. Although some of the surviving statements pose a close call, the court opts to allow them to proceed and be reviewed with the benefit of a more developed record."
The judge said new elements in the proposed class were enough to establish "the materiality of revenue generated through sales practices" even though "Oracle does not have an independent duty to disclose its sales tactics."
In February 2020, a group of investors led by the City of Sunrise Firefighters' Pension Fund, made its third attempt at substantiating its claim against the database giant by providing greater detail about alleged legal violation by Oracle.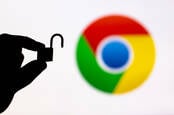 Cockup or conspiracy? Popular privacy extension ClearURLs removed from Chrome web store
READ MORE
The plaintiffs seek to represent a group of investors who bought shares in Big Red between 15 March 2017 and 19 June 2018.
The lawsuit claims Oracle misled its investors about the sales of its cloud products by threatening customers with expensive software licensing audits unless they agreed to use Oracle's cloud software. The suit also claims that Oracle offered customers large discounts on on-premises products if they accepted short-term cloud contracts they didn't want and were unlikely to use.
Oracle has said those deals were accurately reported.
The case began in August 2018 after Oracle's one-day stock price fell 9.4 per cent, with investors alleging cloud revenues were driven by unsustainable "coercive" sales tactics.
An amended complaint was filed in March 2019.
Oracle has always maintained the suit has no merit. ®