This article is more than 1 year old
Microsoft 365 tries again at filtering swearing, bad behavior: Classifiers for seven languages offered
Meanwhile, Outlook on Windows gets magical email completion powers
Microsoft has gone back to the drawing board and once again emitted tools to detect and filter out swearing and abuse on its Microsoft 365 cloud.
News of the profanity protector popped up on the Microsoft 365 Roadmap, a feed of information from Redmond about new features coming to the tech giant's sprawling subscription software and services suite.
On Thursday, a new item appeared titled: "Microsoft 365 Compliance Center: Microsoft Information Protection & Governance now supports 7 languages for the Threat, Targeted Harassment and Profanities classifiers."
Those languages are English, French, Spanish, German, Portuguese, Italian, Japanese, and Chinese. The tech is said to be in development.
Microsoft describes its classifiers as tools that can automate the detection and handling of text – in this case to catch and remove bad language.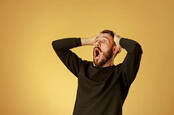 Spotted in the wild: Rare Microsoft 365 price cut for frontline workers
READ MORE
Microsoft previously offered a classifier for offensive language though deprecated it "because it has been producing a high number of false positives," and replaced it with the Threat, Targeted Harassment and Profanities classifiers
The Register fancies the addition of seven languages to the new classifiers reflects some catch-up.
The version of Microsoft 365 offered to the US federal government is getting a similar tool that's promised to "minimize communication risks by helping you detect, capture, and act on inappropriate messages in your organization." Also for the Feds: a special Out Of Office notifier for Teams.
The roadmap also has something for the rest of us in the form of automated suggestions for email completion in Outlook on Windows. A similar feature is already available online.
Another imminent update for admins to consider is titled alert exclusion in Microsoft 365 security center. The new feature aims to filter the number of security alerts issued by Microsoft Defender for Identity, so that users are only bothered by the ones that matter. ®