This article is more than 1 year old
OpenCollective opens cash conduit between tech biz and unappreciated developers
For organizations inclined to give, there's now some supporting infrastructure
OpenCollective, an online funding and community platform founded in 2015, on Wednesday launched Funds for Open Source, a program to facilitate financial support for open source software projects.
Open source software is everywhere but its rewards have not been evenly distributed. Technology giants like Amazon, Apple, Facebook, Google, and Microsoft all depend upon open source software, but not all those who develop the code underlying these businesses get recognized, paid, or supported.
In response, some developers have become resentful or stopped contributing entirely. Others have proposed alternative software licenses to limit potential exploitation. And many in the technology community have tried to find ways to make contributing to open source projects more sustainable, like bounties, crowdfunding, and support contracts.
Over the past few years, OpenCollective – a Delaware-based corporation with affiliated non-profit entities – has been trying to help specific open source projects, and other community-focused initiatives, raise funds through a more durable framework, one that persists rather than ends after a specific financial goal.
CEO Pia Mancini, in a phone interview with The Register, said OpenCollective "makes it easy to give money to entities that aren't incorporated."
"The internet is great at bringing people together to collaborate and communicate with one another," she said, "But when it comes to funding, you need to become a corporation."
Mancini has likened OpenCollective to an API for funders. What that means essentially is that large tech companies can work with other corporate entities far more easily than individuals.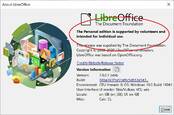 LibreOffice community protests at promotion of paid-for editions, board says: 'LibreOffice will always be free software'
READ MORE
The organization complements another open source funding initiative, GitHub Sponsors. Mancini said GitHub Sponsors is set up to fund individuals and connects funders with OpenCollective when they want to support specific communities.
Already handling funding management for some 2,500 projects, OpenCollective has made Funds of Opens Source available for any organization interested in anteing up to support projects or "collectives."
Funders can use the platform to reward specific types of projects, whether they're working with OpenCollective or not. For example, Chrome's Web Framework & Tools Performance Fund has made donations to projects like ESLint and Vue. And AirBnB has given money to projects it favors, like Babel, Prettier, and Yeoman.
"Instead of figuring out how to give money, $5,000 here, $10,000 there, we put together a fund and support a whole host of open source projects, some of which we sponsor and some not," explained Mancini.
Mancini said projects receiving funds, within some limits, are free to decide how they spend donated cash. Some pay salaries, she said, others spend the money or equipment or conferences, or divide donations equally among maintainers.
"We take care of the compliance aspect of it," she said.
One unusual aspect of OpenCollective is its insistence on transparency. It provides insight into where money came from and how it's being spent. Like Venmo, but without the privacy risks.
It's also not just for software. Mancini pointed to films that have been made using the OpenCollective platform and to community groups that have provided food to people in need.
"We have a lot of mutual aid groups," she said. "The silver lining of last year for me was being able to see people show up for each other and support their neighbors." ®