SAP community suggestions for on-prem database canned as app giant looks cloudwards
We've taken your comments on board but...
In another sign that SAP is hellbent on migrating its customers to the cloud, the German ERP monster has scrapped community-based suggestions for updates to its on-prem in-memory database, HANA.
An internal post to the SAP HANA Database Customer Influence Session (CIS) Community by Kathrin Henkel, project lead, early adopter care programme for SAP HANA Cloud, said that more than 100,000 users had asked to access the programme, which had led to 700 improvement requests over the last 10 years.
However, "the creation of new improvement requests and voting will not be possible anymore," the missive read.
The final review cycle started on 22 March 2021. Existing entries with more than 10 votes would be considered by the SAP team which "concentrates on… improvements in TCO and usability and follows a continued focus on stability and quality for the next SAP HANA Support Package Stack."
Users could opt to be informed about further updates, the note said. The SAP HANA Database CIS space would be closed "to move to our newest innovation topic: SAP HANA Cloud," Henkel said.
Although SAP had been making steady progress in getting its customers to move to the cloud, it was behind investor expectations when competing with cloud-only application businesses such as Salesforce and Workday. As a result, SAP hit the reset button, and adjusted its revenue guidance downwards, resulting in a 23 per cent or €28bn drop in market value last October.
In its fightback in January, SAP promised to lift and shift customers to the cloud while also helping out with business process mining in preparation for a transition to more modern applications and ways of working. It launched the RISE with SAP product with SI and service partners, but would subcontract to them and be fully accountable to the customer if things went pear-shaped.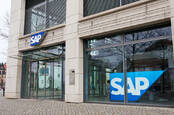 SAP: Come to the cloud with us, we promise there's total accountability and lower TCO with lift-and-shift ERP package
READ MORE
Where it is using the carrot, SAP is also prepared to use the stick.
In a statement to The Register, Irfan Khan, president of SAP HANA database and analytics, said: "We can confirm that the Customer Influence Session channel in its prior format is closing, and a new more representative channel will be opened in April with a strategic focus on SAP HANA Cloud."
He argued that moving to the cloud was a "top-of-mind objective" for SAP users. They were accelerating the pace of adoption and required "a high degree of stability and service availability."
"Of course, we remain committed to supporting our on-premise installed base with continued investment into the stability and reliability of SAP HANA, we will continue to carefully consider and execute on porting SAP HANA Cloud innovations that can be brought to SAP HANA," Khan said.
He said SAP would carry on getting feedback across multiple channels including user groups, which would then influence SAP HANA development.
Geoff Scott, CEO of Americas' SAP Users' Group (ASUG), told The Register the move was "further evidence that SAP is dead serious about becoming a cloud-centric company."
"They know, of course, that they have thousands of on-premise customers running SAP HANA, and I'm confident they'll continue to support that group.
"However, with the launch of RISE with SAP this year and the myriad new incentives for customers to migrate their SAP wares to a cloud environment, it's obvious where all this is headed for SAP customers. My advice is this: if you're not already having initial conversations with internal teams about cloud opportunities, you should probably get started sooner than later."
He added: "A move to the cloud with SAP might not be for everyone right now or for all of your SAP applications, but it's an important topic worth exploring, since SAP is giving all indications that this is the future roadmap for its customers." ®