This article is more than 1 year old
Taiwan to create new mega tech Ministry spanning industry policy, security, comms, and more
Led by proper CompSci boffin who wants to create a software development industry capable of earning billions
Taiwanese officials have announced plans to create a new Ministry of Digital Development.
The Cabinet approved the new ministry last week, along with plans for the current Ministry of Science and Technology (MOST) to be repurposed into the National Science and Technology Commission and used for general science and technology planning.
The Ministry of Digital Development's jurisdiction will include electronics, telecommunications, information security, telecommunications, the internet, and broadcasting and moves Taiwan towards its goals to be a fully digital nation.
Yau-Hwang Kuo, who holds a PhD in computer engineering, worked as a senior IT academic and held posts such as leading the Taiwanese Association for Artificial Intelligence and the Institute for Information Industry, has been placed in charge of the new Ministry.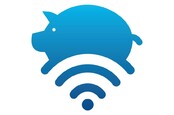 Pork-tracking website problems add extra crackling to US-Taiwan-China tensions
READ MORE
One of Kuo's priorities will be growing a local software development industry, an opportunity with the potential to to generate an annual US$21B and 260,000 local jobs, reported the English-language arm of state-owned Central News Agency (CNA).
The new Ministry will also protect digital assets and boost perceptions of the country's infosec capabilities.
Taiwan's statistics office estimated the economy grew almost three percent in 2020 compared to 2019, a rate faster than China's estimated 2.3 percent. Experts claim that outpacing of China for the first time in 30 years was due to strong exports, especially semiconductors.
While Taiwan is a major player in semiconductor supply during the global chip shortage, it is not immune to manufacturing challenges, making the diversification into software services timely but also necessary to keep up as other countries such as Singapore also boost their own local tech industries.
®